Crude oil, gasoline, and other petroleum prices rose this week as global and U.S. supplies became tighter.
West Texas Intermediate closed at $87 per barrel on Wednesday. Brent crude oil, traded internationally, hit $90 this week.
Gasoline and diesel prices also rose. According to AAA, the average cost for a gallon of gasoline in the U.S. was $3.80 compared to $3.37 in Texas. Diesel average is $4.452.
Many analysts believe the recent decline in oil supplies from Saudi Arabia and Russia, two of the largest oil producing countries, is a significant reason for the rising prices as demand remains strong.
Saudi Arabia reduced production by one million barrels a day, roughly 10 percent of its previous production, in July and said this week it would extend the cuts for the remainder of 2023.
Russia extended its voluntary decision to curb crude exports by 300,000 b/d until December 2023, acting in concert with Saudi Arabia, aiming to maintain stability and balance in the oil markets. Russian seaborne crude and product exports fell to their lowest since September 2022 as strong domestic demand in the summer kept volumes available for external markets capped.
Even though Saudi Arabia and Russia have reduced oil supplies globally, U.S. oil production continues at a record setting pace of 12.5 million barrels daily. However, crude oil and gasoline stocks in the U.S. have declined about 10 percent since the beginning of the year.
Refinery outages and capacity constraints are making refining account for a larger share of the overall cost of gasoline than in the past, according to the Energy Information Administration's Gasoline and Diesel Fuel Update.
As of July 2023, refining (the difference between refiners' crude oil acquisition costs and wholesale gasoline prices) accounted for an average of 22 percent of the overall gasoline retail price for the first seven months of 2023 compared with the five-year (2018–22) average of 15 percent. This change means that even though crude oil prices have declined from last year's high, retail gasoline prices have remained higher than they historically would because of increased costs for refining, EIA stated.
EIA expects recently announced maintenance of refineries in Pennsylvania and New Brunswick, which have a total capacity of about 500,000 barrels per day, will be offline until November.
Low U.S. distillate inventories could make heating oil prices susceptible to sudden shocks this winter as diesel and heating oil stocks remain 15 percent below five-year average rates, at 118 million barrels or 31 days of supply, according to OilPrice.com.
Alex Mills is the former President of the Texas Alliance of Energy Producers.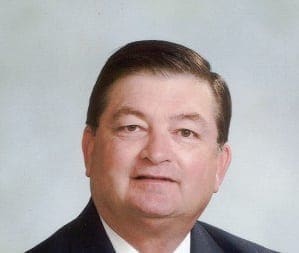 Alex Mills is the former President of the Texas Alliance of Energy Producers. The Alliance is the largest state oil and gas associations in the nation with more than 3,000 members in 305 cities and 28 states.
3 Ways Technology is Going to Shape the Oil and Gas Industry
Free to Download Today
Oil and gas operations are commonly found in remote locations far from company headquarters. Now, it's possible to monitor pump operations, collate and analyze seismic data, and track employees around the world from almost anywhere. Whether employees are in the office or in the field, the internet and related applications enable a greater multidirectional flow of information – and control – than ever before.