Resembling a debit and credit scenario, the oil and gas industry sees an increase and decrease. While crude inventories ascended by 11.9 barrels as of November 3rd, the U.S. Energy Information Administration (EIA) released the 2024 forecasts in its recent short-term outlook (STEO), now down nearly $2 per barrel from its previous release.
According to the American Petroleum Institute (API), crude oil inventories are 10.568 million barrels at present date, after a 1.347 million barrel rise. However, the Department of Energy (DoE) reported that the Strategic Petroleum Reserve (SPR) inventories remained at a 40-year low for five weeks straight. As a result, the organization announced its solicitation for an additional three million barrels of oil in January 2024.
Considering the state of the SPR and crude market activities moving into the future, the EIA projects a price of $93.24 per barrel of Brent oil in 2024, down from the previous $94.91 per barrel projection. Moving into the second quarter of 2024, the EIA expects the price to climb to $94.34 per barrel before it begins a decline for the remaining half of 2024 and finishing at $92 per barrel.
"The Brent crude oil spot price averaged $91 per barrel in October, a decrease of $3 per barrel compared with September, accompanied by a significant increase in oil volatility," said the EIA in the October STEO. "We forecast the Brent crude oil price will increase from an average of $90 per barrel in the fourth quarter of 2023 to an average of $94 per barrel during the first half of 2024. Modest upward oil price pressures in the coming months reflect a slight decline in global oil inventories in the first half of 2024 as risks of supply disruptions remain high."
By the end of 2024, current OPEC+ crude oil production targets are expected to expire. Voluntary cutbacks are projected to continue in an attempt to limit global oil inventory increases. The EIA warned that 2024 prices could be subjected to a reduction if OPEC+ produced at higher levels than expected.
Standard Chartered released a report indicating that the pressures wagered against oil prices "remain under Pressure" not just due to a global reduction but instead to "ad-hoc and circular devices.
"We think the weakening in prices simply reflects an increased bearishness among speculative participants due to a return to macro-led concerns," Analysts said in the report. "Throughout most of H1-2023, macro-led positioning in oil was highly unidirectional. Strong U.S. economic data produced greater speculative shorting because of the assumed link between global oil prices and the U.S. rates cycle, while weak U.S. economic data also produced extra net selling because of the assumed link between oil prices and the U.S. GDP (working through oil demand)."
Analysts added, "The past month appears to have seen a return to those conditions. Faced with a significant complication in geopolitics and a highly complicated remapping of medium- and longer-term supply risks, many traders have found doubling down on an almost purely macro-led trading environment provides a more straightforward short-term strategy in current circumstances."
As the industry prepares to enter 2024, supply and demand will determine the final pricing of Bent Crude. Whether global influence or financial concerns, crude will succumb to an increase or decrease. Time will reveal the outcome.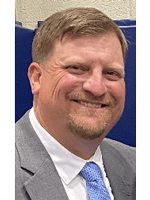 Nick Vaccaro is a freelance writer and photographer. In addition to providing technical writing services, he is an HSE consultant in the oil and gas industry with twelve years of experience. Vaccaro also contributes to SHALE Oil and Gas Business Magazine, American Oil and Gas Investor, Oil and Gas Investor, Energies Magazine and Louisiana Sportsman Magazine. He has a BA in photojournalism from Loyola University and resides in the New Orleans area. Vaccaro can be reached at 985-966-0957 or nav@vaccarogroupllc.com. 
3 Ways Technology is Going to Shape the Oil and Gas Industry
Free to Download Today
Oil and gas operations are commonly found in remote locations far from company headquarters. Now, it's possible to monitor pump operations, collate and analyze seismic data, and track employees around the world from almost anywhere. Whether employees are in the office or in the field, the internet and related applications enable a greater multidirectional flow of information – and control – than ever before.