Stability in crude oil prices in Texas and across the nation has resulted in increased drilling, production, and an increase in the Texas Petro Index (TPI) during the last nine months.
A composite index based upon a comprehensive group of upstream economic indicators, the TPI is compiled monthly and authored by economist Karr Ingham.
Since April 2016, the spot price of crude oil at Cushing, OK has been above $40 per barrel.
However, there have been issues along the way. OPEC and Hurricane Harvey are two important factors.
"The totality of these events has yet to move crude oil pricing out of the range in which it has been languishing since June 2016, when the monthly average WTI posted price was $45.19 per barrel ($/bbl)," said Ingham. "From June of last year through August, oil prices in Texas have averaged $45.06/bbl, and the August 2017 average is $46.21/bbl.  
This lack of price movement is the principal reason why many indicators of upstream oil and gas activity have leveled off."
Since the average monthly rig count bottomed out in May 2016 at 182, Texas operators have put another 278 rigs in the field, an increase of more than 150 percent.
"However, growth in the rig count has effectively stalled at this point, and the fervor for expansion in the Permian has begun to cool a bit," he said. "The weekly rig count in the current recovery actually topped out at 466 in the first week of August, and has been in a state of modest decline since then."
Ingham said the effects of Hurricane Harvey on the Texas oil and gas industry reflected the dramatic market changes that have occurred since hurricanes Katrina and Rita caused oil and gas prices to spike when they crossed the Gulf of Mexico and rolled ashore in 2005.
"The explosion of onshore crude oil and natural gas production since then has diminished the relative importance of offshore production," Ingham said. "Crude oil markets largely shrugged off Hurricane Harvey as a market event, because the dramatic expansion of oil and gas supplies has insulated U.S. consumers from events that historically have brought about wild swings in product prices, from geopolitical tensions to weather, and everything in between."
Estimated crude oil production in Texas totaled 106.6 million barrels, 8.5 percent more than in August 2016. With oil prices in August averaging $46.21/bbl, the value of Texas-produced crude oil amounted to nearly $4.93 billion, about 20.9 percent more than in August 2016.
Texas natural gas output amounted to more than 669.4 billion cubic feet, a year-over-year decline of about 3.0 percent. With natural gas prices in August averaging $2.76/Mcf, the value of Texas-produced gas increased 2.6 percent to nearly $1.85 billion.
ABOUT the TPI: The Texas Petro Index is a service of the Texas Alliance of Energy Producers, the nation's largest state association of independent oil and gas producers.
Alex Mills is President of the Texas Alliance of Energy Producers.  The opinions expressed are solely of the author.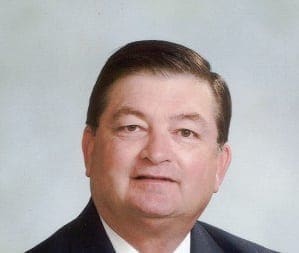 Alex Mills is the former President of the Texas Alliance of Energy Producers. The Alliance is the largest state oil and gas associations in the nation with more than 3,000 members in 305 cities and 28 states.
3 Ways Technology is Going to Shape the Oil and Gas Industry
Free to Download Today
Oil and gas operations are commonly found in remote locations far from company headquarters. Now, it's possible to monitor pump operations, collate and analyze seismic data, and track employees around the world from almost anywhere. Whether employees are in the office or in the field, the internet and related applications enable a greater multidirectional flow of information – and control – than ever before.