The production and sale of energy is growing – and with consumption increasing, the world's producers and providers are having to think of renewable methods in efforts to move away from exhaustible fossil fuels.
Research by British Business Energy looks at energy companies around the world, providing insight into the world's largest energy economies including top earners, GDP contributions, countries with the highest number of energy-related employees and which countries are leading the way when it comes to renewable energy.
Top energy economies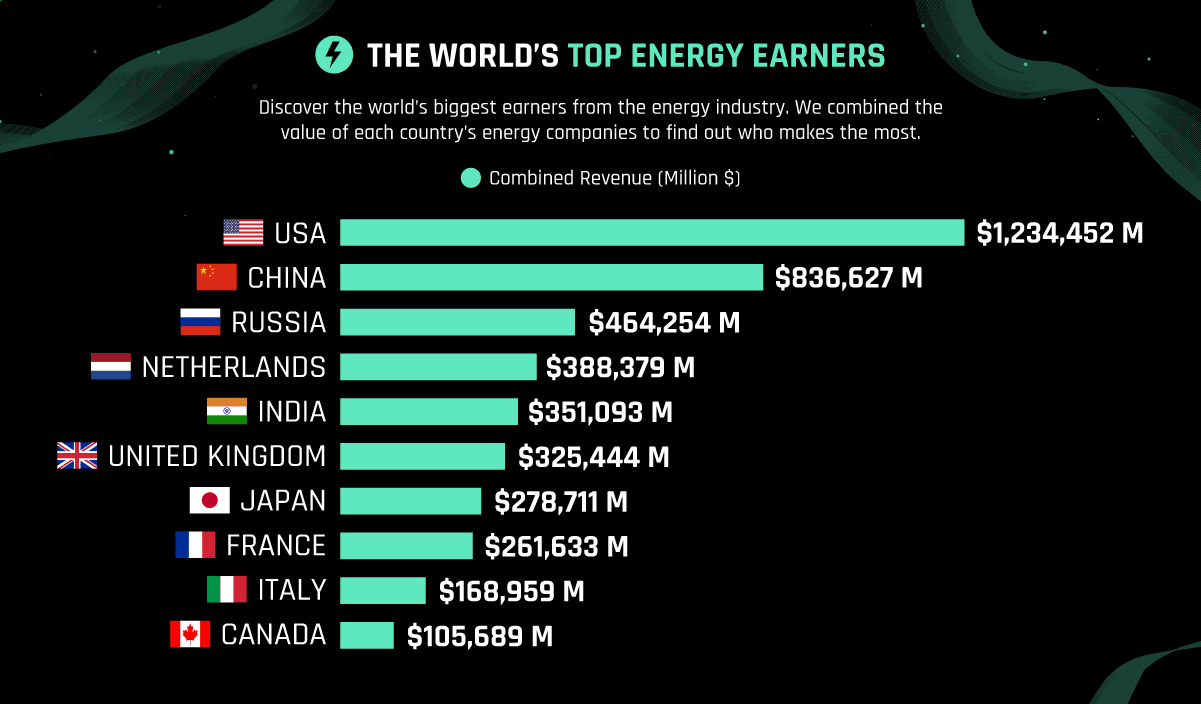 From all energy companies combined, the USA takes the lead as the world's top energy earner. Home to notable names such as Exxon Mobil, Chevron and Phillips 66 – the USA makes over $1 trillion through energy companies. China takes second place, earning just under $837 million and Russia in third with a much lower figure of $464 million.
How does the energy industry contribute to a country's GDP?
Despite being the world's top energy earner, this only contributes to 6.34 percent of the USA's nominal GDP. The Netherlands actually sees just under half of its nominal GDP attributable to energy companies at 46.76 percent, closely followed by Russia at 29.41 percent.
Who leads the way when it comes to energy employment?
Hong Kong is the world leader when it comes to energy employment – with every 18th person out of 1,000 being employed in the energy sector. Whilst for Russia's working population, every 17th person out 1,000 is in an energy-related job, the country also features in the top five countries for revenue and contributions to GDP.
France and the Netherlands take joint third place with every 9th person employed being in an energy-related job. The UK lags behind in 10th place with only 3 people out of every 1,000 being in an energy-related role.
Renewable energy
A growing industry that relies heavily on exhaustible resources, we take a look at the top ten countries who are investing in, partially using or plans to use renewable energy in the near future.
Ian Wright, Managing Director of British Business Energy said: "As a global population we are becoming more environmentally conscious, but with the demand for energy increasing it's important to highlight the economies which are leading the way for revenue but also employment and renewable energy production."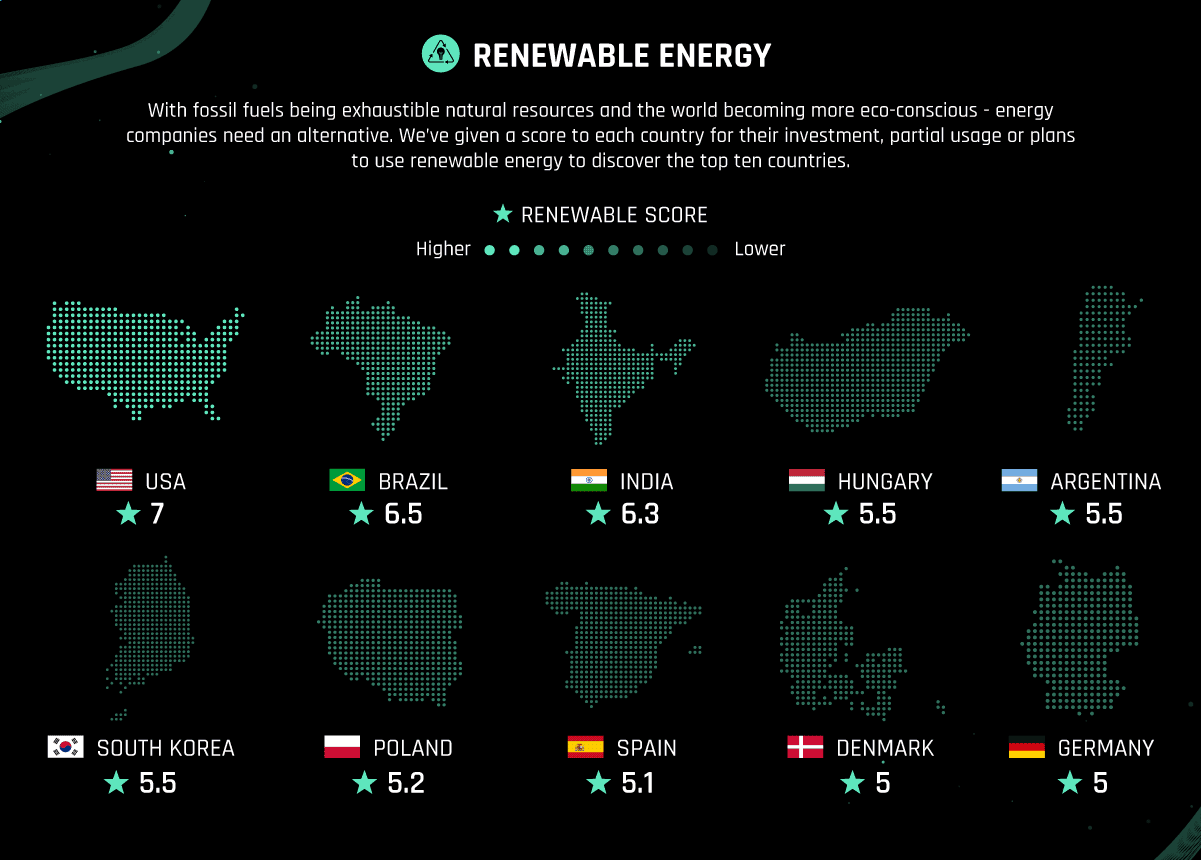 To find out more about energy around the world view the full research on British Business Energy here.
About British Business Energy
British Business Energy aims to help small businesses to exponentially reduce their energy costs and to provide clear and unbiased information about the UK energy market. With British Business Energy you can compare electricity and gas prices to find the best option for your business, as well as also getting a quick and easy price comparison quote.
3 Ways Technology is Going to Shape the Oil and Gas Industry
Free to Download Today
Oil and gas operations are commonly found in remote locations far from company headquarters. Now, it's possible to monitor pump operations, collate and analyze seismic data, and track employees around the world from almost anywhere. Whether employees are in the office or in the field, the internet and related applications enable a greater multidirectional flow of information – and control – than ever before.