It's been a whirlwind of a ride since the release last month, but the star of Ty Roberts' The Iron Orchard, Lane Garrison, was able to give me some of his time last week for an interview. A movie Garrison describes as being the project in his life that he's most proud of, it was exciting to hear from him and learn about his experience in making the movie.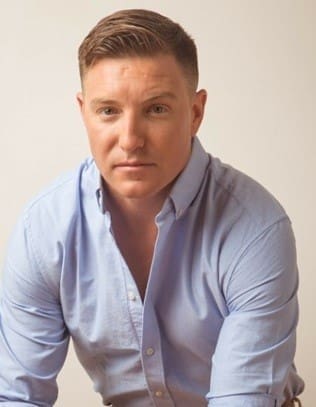 Robert Redford, Paul Newman, Elvis Presley, George Peppard and Clint Eastwood were all attached to make the movie at some point over the years. Garrison took his role seriously, from page one of the script, he said that he could smell the oil and he was hooked instantly because it brought back a lot of memories of his father being a roughneck in Odessa, Texas. He moved out to the base camp in Big Springs, Texas about three weeks prior to production so he could immerse himself in the culture. He would learn the lingo and go out to work in oil production with the roughnecks and then go play golf with the high-dollar players at the country club, which follows the similar path his character, Jim McNeely, took from the bottom to the top. He wanted to just live in the world and breathe it in.
Garrison likes to work from the outside in and to really explore who McNeely was as a person, he had to ask himself "Who did this guy want to be? What was in the suit, with the hat and the swagger?"
He also relied heavily on the book on which the movie was based, The Iron Orchard, written by Tom Pendleton. The book was much more of a deep dive into the world of oil and McNeely than the screenplay could portray. "When you get a screenplay, it's only 120 pages and the book was over 300 pages. It was so valuable to have that book," said Garrison.
When speaking with him about some of the challenges that occur when shooting a period film, he said that it was not easy because they only had 24 days and a limited budget. Shots cannot be done in sequential order, so they would do a scene where they would cover 15-18 years of his life and he goes from a middle-aged man in a fat suit and to 1939 where he is a 19-year-old boy and they'd have to lose the fat suit, get the gray out of his hair and the oil out from under his fingernails. Literally, racing against the clock to get it right, also adding that shooting occurred in the middle of the summer and 90 percent of the film was outside in 110 degrees in West Texas. They only had two crew members pass out from heat exhaustion – not too bad of a record considering the circumstances. None of the cast and crew complained though, everyone was on board and not only determined, but passionate about making this project work. Garrison said this was the greatest crew he'd ever worked with.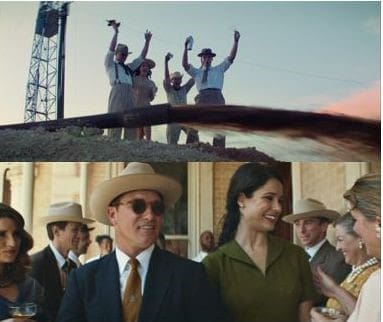 Not just the city of Big Springs, but also in the surrounding cities, people donated their ranches, their cars, their oil rigs and their employees. The film was funded by oilmen and supported by the same people. They were generous with all that they had to offer, but according to Garrison, "that is the spirit of the wildcatters." Everyone knew that they were trying to do justice to a book that is considered "The Wildcatter's Bible" and they had more support than they ever imagined. In fact, one of the oil rigs in the final scene was a real rig that was in the process of drilling and they actually stopped production for them and gave them their crew to use with the rig for shooting.
"This is so much more than just an oil movie or a Texas movie, it's a movie for everyone, with romance, drama and action. It's a story that transcends the oil business," said Garrison. Showing it to oilmen has been the most rewarding thing for him because the people who really lived this life truly believe this dream team has done the book justice.
The people and communities were like none Garrison had ever seen. He lived in LA for 20 years and being on this project figuratively and literally drove him back to Texas.  A lot of it is partly due to the film and realizing that Texas is a place that he wants to raise his family. True evidence that he means what he says when he says that he's never worked harder or been more proud of a project in his life. He loves the story and all that encompasses the making of The Iron Orchard. Clearly, it has affected him, in a good way.
In theaters now, visit The Iron Orchard website for tickets and locations.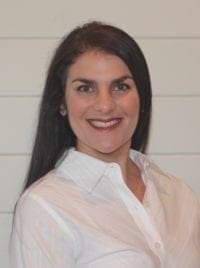 Sarah Skinner is a graduate of Louisiana State University with a degree in English. She has been a technical writer and editor in the oil and gas industry for over ten years in Houston and in Louisiana. She currently works as a technical writer for a pre-cast concrete construction company in Louisiana that builds blast-proof buildings for petrochemical plants. 
3 Ways Technology is Going to Shape the Oil and Gas Industry
Free to Download Today
Oil and gas operations are commonly found in remote locations far from company headquarters. Now, it's possible to monitor pump operations, collate and analyze seismic data, and track employees around the world from almost anywhere. Whether employees are in the office or in the field, the internet and related applications enable a greater multidirectional flow of information – and control – than ever before.