HOUSTON, Texas—Turbomachinery Laboratory at Texas A&M University hosted another Turbomachinery & Pump Symposia, a vital conference designed for the industry, by the industry.
The 48th Turbomachinery and 35th International Pump User's Symposia (TPS 2019) attracted 56 new companies to the George R. Brown Convention Center, for a total of 355 exhibiting companies. The exhibition featured full-size equipment and emerging technology and industry trends from leading turbomachinery, pump and related organizations. Already, 80 percent of the exhibit floor for TPS 2020 has been reserved.
Cody Cox, director of business development for Houston-based Ram Alloys, said exhibiting at TPS became a necessity when the company first joined the symposium two years ago.
"This is the market," Cox said. "The market is here, it's not inside the walls of your office. You've got to network, you've got to meet people. There's not a better opportunity for us, and it's fun. This is our passion, this is what we do. It's about helping people through building relationships, and that's what we get to do at TPS."
The symposia attracted 4,875 unique delegates representing 51 countries to the exhibition or technical sessions, an increase from the 2018 symposia. Engineers and technicians, from novice to experienced, chose from a combination of short courses, lectures, tutorials, discussion groups and case studies. The technical program is selected by the turbomachinery and pump advisory committees and led by engineers and technicians with experience in particular disciplines. Topics included compressors, steam and gas turbines, expanders, pumps and drivers, and auxiliary equipment such as couplings, bearings, gearboxes, dry gas seals and annular seals.
First-time TPS delegate Margaret Mesera, rotating equipment engineer with S&B Engineers and Constructors, Ltd., said one of the most memorable sessions she attended was a pump discussion group on mechanical seals.
"They are a very complex thing," she said. "It was great to talk to operations staff, end-users and OEMs about different questions that repeatedly come up in the office. We'll be able to take a lot of that information back and implement it on future projects."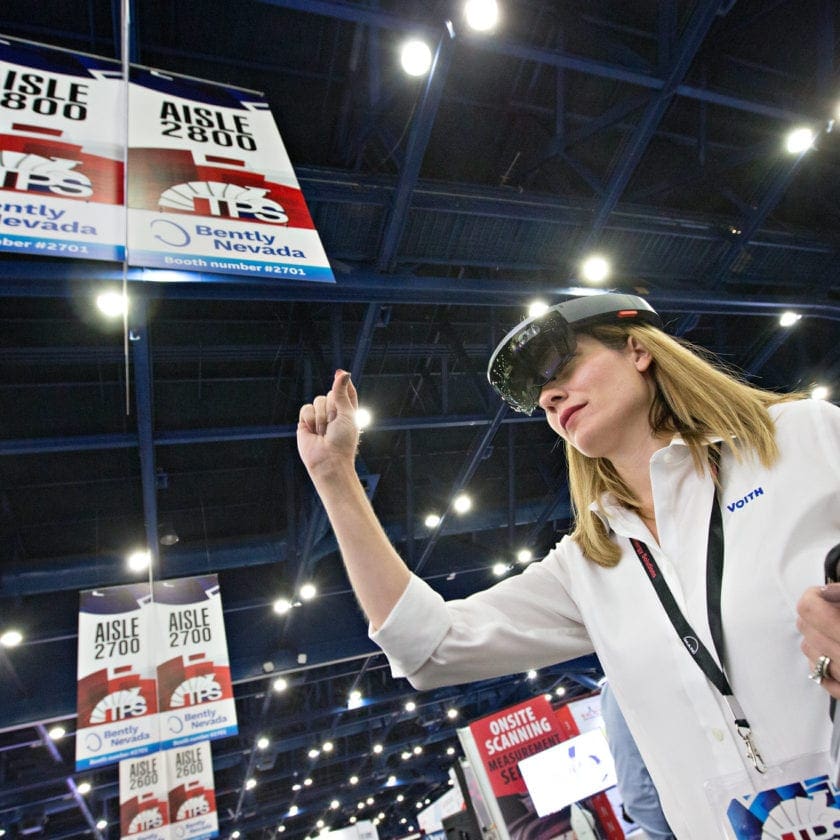 Technical content from TPS 2019 will be available to the public in March 2020. Proceedings from all previous symposia are free for perusal and download at turbolab.tamu.edu/proceedings. The Call for Papers for the TPS 2020 program is now open. One-to-three page abstracts are due Oct. 25, 2019. For submission details, visit tps.tamu.edu/program/submissions/.
TPS 2019 celebrated the 35th anniversary of the Pump Symposium, and hosted the inaugural Women of TPS Luncheon. Plans are underway for the second annual luncheon at TPS 2020.
TPS 2020 is set for Sept. 15-17 in Houston. Short courses will be held in conjunction with the symposia on Sept.14. To learn more about TPS and see photos from this year's event, visit tps.tamu.edu. To reserve exhibit space, email martha@turbo-lab.tamu.edu.
3 Ways Technology is Going to Shape the Oil and Gas Industry
Free to Download Today
Oil and gas operations are commonly found in remote locations far from company headquarters. Now, it's possible to monitor pump operations, collate and analyze seismic data, and track employees around the world from almost anywhere. Whether employees are in the office or in the field, the internet and related applications enable a greater multidirectional flow of information – and control – than ever before.