The energy industry won three referendums on Tuesday that would have made energy production more expensive in Colorado, Washington and Arizona.
Environmental groups sought to make the production of fossil fuels more expensive by mandating restrictions on production, taxing emissions, and requiring increased usage of renewable sources.
The referendum in Colorado, Proposition 112, failed 58 percent to 42 percent. It sought to increase the distance of new drilling locations, processing plants and gathering lines to occupied buildings from 500 feet to 2,500 feet.
Another proposal on the Colorado ballot would have allowed property owners to be compensated if their property had been devalued because of government action was defeated 53 percent to 47 percent.
Colorado, like many states, has increased its production since 2001 by 10-fold to 450,000 barrels per day making it the sixth largest oil-producing state.
Washington state voters said "no" (55 percent to 45 percent) to approve the first carbon tax in the nation. Initiative 1631 was the state's second attempt to implement a carbon tax. Two years ago 59 percent of the voters opposed the tax, but organizers returned for another attempt on Tuesday.
Environment groups in Arizona pushed for voters to approve a measure that would require electric utilities to generate half of its electricity from renewables by 2030, but it failed.
In Texas, Democrats made some gains in the Texas House and Senate, but still face a strong Republican majority.
Democrats gained two seats in the Senate and 12 seats in the House. Republicans still hold a 19-12 majority in the Senate, and a 83-67 majority in the House.
Republicans won all statewide races, including the re-election of Christi Craddick to the Railroad Commission, the oil and gas regulatory agency.
Of course, the headline race had U.S. Rep. Beto O'Rourke challenging incumbent Ted Cruz. Democrats viewed this race as a possible upset, and they put a lot of money in O'Rourke's campaign. He narrowed the margin, but in the final weeks Cruz gained and won by a 53-48 percent margin.
Democrats also gained two slots in the Texas Congressional delegation, which consists of 36 members of the House. Republicans now have a 23-13 majority.
Overall, some 8.3 million voters cast ballots in Texas compared to 4.6 million in the last midterm election in 2014.
Alex Mills is the former President of the Texas Alliance of Energy Producers. The opinions expressed are solely of the author.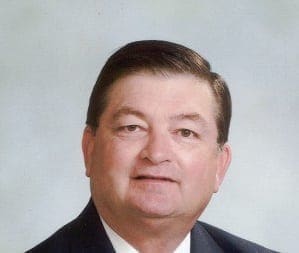 Alex Mills is the former President of the Texas Alliance of Energy Producers. The Alliance is the largest state oil and gas associations in the nation with more than 3,000 members in 305 cities and 28 states.
3 Ways Technology is Going to Shape the Oil and Gas Industry
Free to Download Today
Oil and gas operations are commonly found in remote locations far from company headquarters. Now, it's possible to monitor pump operations, collate and analyze seismic data, and track employees around the world from almost anywhere. Whether employees are in the office or in the field, the internet and related applications enable a greater multidirectional flow of information – and control – than ever before.