HOUSTON – Wild Well Control, a Superior Energy Services company and the global leader in well control, engineering and training services, has launched a new online well control e-learning course, Introduction to Drilling Operations.
This e-learning course meets all regulatory guidelines and is IADC WellSharp™ accredited. As an introduction to well control for oil and gas drilling operations, the course is intended for operators, contractors and service company personnel, as well as non-technical and non-industry personnel. The course includes detailed visual animations to increase students' awareness and understanding of drilling and the importance of maintaining well control at all times.
Bill Mahler, executive vice president, Wild Well, said, "Over the past three years, our Wild Well team has spent thousands of hours developing a detailed, high-quality course that will provide lasting value for the industry."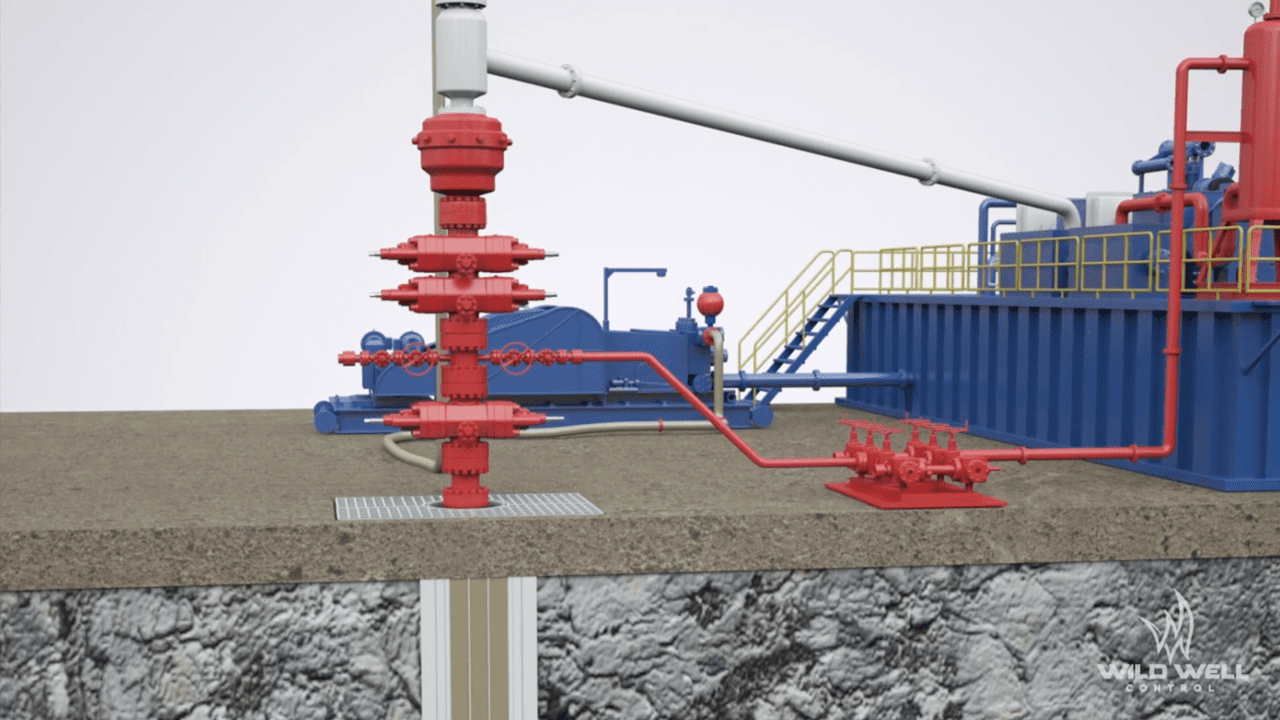 Throughout the 20 animated lessons, students will learn about land-based and subsea topics that will increase their knowledge of drilling and well control. "The level of detail that we have included in the lessons brings the subject matter to life. As a teaching tool, the 3D course animations help students gain a better foundation of well control concepts by illustrating complicated and otherwise unseen downhole topics," added Ken Smith, General Manager of Training at Wild Well.
The quality of Wild Well's course provides valuable information for industry personnel to be informed and to work safely in the office or in the field. This course functions as a continuing education tool for experienced oilfield workers and as an introductory on-boarding tool for office and non-industry personnel.
Mark Denkowski, IADC executive vice president accreditation operations, said, "The coursework objectives were developed and designed by IADC member subject matter experts to focus specifically on new technology and operations, and the introductory course addresses the basic fundamentals of good well control practices. As one of IADC's trusted training providers, we are excited to see Wild Well launch their e-learning WellSharp Introductory course."
Mahler continued, "As the leading training provider of IADC-issued certifications, Wild Well is committed to the continual improvement of its well control course curriculums under the IADC WellSHARP program, and, more importantly, the quality and experience of its certified well control instructors. Wild Well has invested in both curriculum and instructor development in order to create the highest-quality courses."
The course is now available online and registration is available on Wild Well's website: https://wildwell.com/well-control-training-courses/online-courses/.
About Wild Well Control
Wild Well Control continues its tradition of being the global leader in well control emergency response, well control engineering, subsea operations and training by offering a range of services to meet the industry's ever-changing needs. Wild Well quickly responds to the majority of blowouts around the world with experienced personnel and customized equipment to maintain the integrity of a wellbore through the use of innovative engineering solutions. And with the continual introduction of pioneering, award-winning subsea technology, Wild Well revolutionizes the industry's capabilities, saving operators time and money. With over four decades of extensive well control experience, Wild Well provides customers with the most advanced, real-world well control training program in the industry. Wild Well's headquarters are located in Houston, Texas.
About Superior Energy Services
Superior Energy Services (NYSE:SPN) serves the drilling, completion and production-related needs of oil and gas companies worldwide through a diversified portfolio of specialized oilfield services and equipment that are used throughout the economic life cycle of oil and gas wells.
3 Ways Technology is Going to Shape the Oil and Gas Industry
Free to Download Today
Oil and gas operations are commonly found in remote locations far from company headquarters. Now, it's possible to monitor pump operations, collate and analyze seismic data, and track employees around the world from almost anywhere. Whether employees are in the office or in the field, the internet and related applications enable a greater multidirectional flow of information – and control – than ever before.