Energy issues became a central point of discussion this week as the 29 countries in the North Atlantic Treaty Organization (NATO) met, and they are expected to be a topic of conversation as President Trump's travels next week to meet with Russian President Vladimir Putin.
Trump questioned Germany's agreement to purchase natural gas produced in Russia delivered to Germany through a new pipeline being constructed under the Baltic Sea.
"It's very sad when Germany makes a massive oil and gas deal with Russia where we're supposed to be guarding against Russia and Germany goes out and pays billions and billions of dollars a year to Russia," Trump said before meeting with NATO Secretary General Jens Stoltenberg.
"If you look at it, Germany is a captive of Russia, because they supply — they got rid of their coal plants, got rid of their nuclear, they're getting so much of the oil and gas from Russia. I think it's something NATO has to look at," Trump said.
Russia has a history of using its natural gas exports as a political weapon against its European neighbors.
Trump has tweeted several times recently about oil being too expensive, and he wants OPEC to increase production and exports to drive prices down.
Even though Russia is not a member of OPEC, it has reduced oil production in an agreement with OPEC members. The reduction has balanced supply and demand and oil prices have increased. Russia plans to increase production of 200,000 barrels per day.
Meanwhile, crude oil prices dropped to $73 per barrel on the New York Mercantile Exchange on news the Trump administration will impose 10% tariffs on Chinese goods amounting to an estimated $200 billion when public consultations end in August. Oil traders fear the announcement will add more concern about a trade war, which will result in decreased demand for oil, which will drive prices down.
If the U.S.'s proposed tariffs on Chinese goods go into effect, duties will cover nearly half of all American imports from the Asian nation. As well as consumer items including clothing, television components and refrigerators, the list includes petroleum products such as motor fuels, kerosene and naphtha.
Also, news broke that Libya's National Oil Corp. regained control of critical ports including Ras Lanuf and Es Sider which had fallen under the sway of a rival faction in the politically splintered country. NOC lifted force majeure at the terminals and shipments will resume quickly, according to Bloomberg.
Worldwide oil production is expected to increase through 2019. OPEC and Russia have agreed to increase production. Oil and natural gas production in the U.S. is expected to rise, also.
However, political and economic issues in Venezuela will create more problems for its oil industry limiting its ability to export, and sanctions against Iran could limit its exports, too.
Alex Mills is the former President of the Texas Alliance of Energy Producers. The opinions expressed are solely of the author.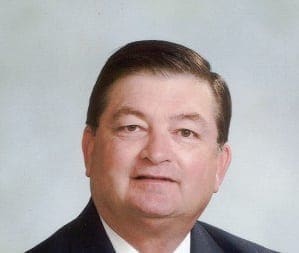 Alex Mills is the former President of the Texas Alliance of Energy Producers. The Alliance is the largest state oil and gas associations in the nation with more than 3,000 members in 305 cities and 28 states.
3 Ways Technology is Going to Shape the Oil and Gas Industry
Free to Download Today
Oil and gas operations are commonly found in remote locations far from company headquarters. Now, it's possible to monitor pump operations, collate and analyze seismic data, and track employees around the world from almost anywhere. Whether employees are in the office or in the field, the internet and related applications enable a greater multidirectional flow of information – and control – than ever before.