The automobile industry has searched for several decades for the solutions to the many problems it faces in developing vehicles powered by batteries solely.
General Motors (GM) has a long history in trying to develop its EV1 electric car but discontinued that effort in 2003, but continued to offer hybrid vehicles, which operate on battery power with gasoline powered engines as backup.
However, The Wall Street Journal reported this week that GM and Volkswagen say they see no future for hybrids and they will concentrate fully on electric vehicles.
GM will develop some 20 styles of electric vehicles (plug-in) during the next four years under the Chevrolet and Cadillac brands.
WSJ quoted GM President Mark Reuss: "If I had a dollar more to invest, would I spend it on a hybrid? Or would I spend it on the answer that we all know is going to happen, and get there faster and better than anybody else?"
Tesla, which has struggled to successfully make battery-powered vehicles since 2003, sold some 182,000 automobiles in 2018, but has struggled to solve many issues such as price and batteries.
"The transition to electric vehicles (EVs) brings a sea change in how battery makers, automotive manufacturers, governments, and sector professionals view the future of transportation," according to Wood Mackenzie, an international consulting firm. "Often, the speed and scale of technological advancement outpaces the industry, and raises more questions than answers, in particular for governments and policymakers around the world."
Wood Mackenzie released a study last week analyzing the future of batteries and the raw materials (lithium, cobalt, nickel, graphite) used in making lithium-ion batteries (LIBs) as the projected demand for EVs increases.
Wood Mackenzie estimated that by 2025 around 7 percent of passenger vehicle sales will be either electric or plug-in hybrid electric vehicles, but that number reaches 38 percent by 2040, and will continue to rise.
"Looking toward an electrified future, it's easy to see how critical it will be to secure LIB metals and ensure a robust supply of raw materials," the study stated. "Consider that we've already seen a nickel deficit develop and grow over the past few years, and we anticipate similar deficits in cobalt by 2026, and in lithium by 2032."
Sixty-four (64) percent of the mined cobalt came from the Democratic Republic of the Congo, which has been in turmoil, and the process of converting spodumene into lithium chemicals is based almost exclusively in China, according to the report.
One solution to bridge the supply divide and avoid a prohibitive deficit in raw materials is the recycling of these critical LIB metals. However, recycling has a host of complicated issues, too.
"The shift to EVs won't come without speed bumps, but it's encouraging to know we'll never run out of gas," Wood Mackenzie noted.
"New developments in the EV sector seem to run on a 24-hour news cycle—the temptation can be to get caught up in the advance of the moment—but it's imperative to recognize both the long-term challenges—and potential—for the battery supply chain, and to develop recycling networks today that can fill the deficit in raw materials we'll face tomorrow," the study said.
Alex Mills is the former President of the Texas Alliance of Energy Producers.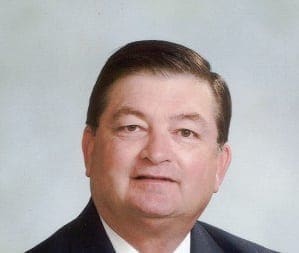 Alex Mills is the former President of the Texas Alliance of Energy Producers. The Alliance is the largest state oil and gas associations in the nation with more than 3,000 members in 305 cities and 28 states.
3 Ways Technology is Going to Shape the Oil and Gas Industry
Free to Download Today
Oil and gas operations are commonly found in remote locations far from company headquarters. Now, it's possible to monitor pump operations, collate and analyze seismic data, and track employees around the world from almost anywhere. Whether employees are in the office or in the field, the internet and related applications enable a greater multidirectional flow of information – and control – than ever before.