Big Oil has historically combatted opposing viewpoints and accusations covering many claims. The state of California turned up the heat in its crusade against the oil and gas industry with a civil lawsuit naming multiple companies, including ExxonMobil, Shell, Chevron, ConocoPhillips, BP, and even the American Petroleum Institute (API), in a conspiracy to sequester information from the public indicating it was well known that fossil fuels would levy a disastrous impact against the planet. California seeks retribution for global warming's release of drought, wildfires, and record-breaking storms against the state.
Claiming billions in damages, California's attorney general filed the lawsuit in superior court on Friday, pursuing damages from the oil and gas industry to rectify damages from climate change and prevent future pollution. This comes following a strategic newly passed law the state legislature charged with forcing major polluters to disclose carbon emissions associated with the supply and first-time use of their products.
"For more than 50 years, Big Oil has been lying to us—covering up the fact that they've long known how dangerous the fossil fuels they produce are for our planet," said California governor Gavin Newsom. "California taxpayers shouldn't have to foot the bill. California is taking action to hold big polluters accountable."
The meat of the case offers a list of over 40 climate litigation cases filed by other US states and municipalities alleging similar claims and plans to utilize consumer protection, racketeering, product liability, and additional laws to make good on damages incurred to pay for climate-related and unexpected costs. Research, however, indicates these issues are more than isolated to the United States.
According to UN and Columbia University research, a global accounting of climate-related court cases doubled between 2017 and 2023. The majority, however, have been filed in the United States. A Montana judge ruled in favor of young climate activists last month in a historical decision claiming the youth had rights to "a clean and healthful environment."
Partnered with disapproval from multiple vantage points, these latest legal issues against the industry have sparked a domestic political debate where Texas Governor Greg Abbott and other prominent Republicans have spoken out against the claims, calling the allegations "lawfare" and an attempt to harm the industry and oil and gas jobs. API weighed in, saying the California lawsuit was part of a coordinated plan to enact "meritless politicized lawsuits against a foundational American industry and its workers."
"The record of the past two decades demonstrates that the industry has achieved its goal of providing affordable, reliable American energy to US Consumers while substantially reducing emissions and our environmental footprint," API said in a statement. "Climate policy is for Congress to debate and decide, not the court system."
Most would agree an energy transition to a low-carbon future is needed. Shell executives agreed action was required but indicated the courtroom was not the proper medium to host climate change issues.
"Smart policy from government and action from all sectors is the appropriate way to reach solutions and drive progress," said Shell.
Academia seized the opportunity to dissect climate change issues and California's suit. University of Milano-Bicocca's professor of political geography, Marco Grasso, pointed to the suit's ability to directly focus on the oil and gas industry's financial responsibility to climate victims.
"Other entities have already sued fossil fuel companies for the same reasons, but this lawsuit is particularly significant given the role, status, and vulnerability to the climate crisis of California," said Grasso.
With further support being made to California's lawsuit, the Union of Concerned Scientists analyzed data to determine that 37 percent of the total area impacted by forest fires in the western US and Canada's southwest region since 1986 could be tied to carbon emissions associated with fossil fuel as well as cement production.
"It's past time for these companies to stop their greenwashing and disinformation campaigns and pay their fair share of the costs the climate crisis is imposing on Californians," said Kathy Mulvey, accountability campaign director for the Union of Concerned Scientists.
California's latest suit, while new, contains similar claims made in the past. Maui County filed its lawsuit in 2020 to extract damages against Chevron and ExxonMobil. Chevron said in a statement that climate change is a global issue requiring a response from the international world of oil and gas, not litigation.
"California has long been a leading promoter of oil and gas development," said Chevon. "Its local courts have no constructive or constitutionally permissible role in crafting global energy policy."
While opposing parties spar with claims and responses, truth and justice must prevail. If retribution is due, then with no doubt, it should be dispensed. The critical component of the arguments made in California's case is where the responsibility lies. The decisions made will impact the future of the oil and gas industry and how climate change issues are managed. While attempting to determine scientific proof of how the industry affects climate change, there are better outlets than the courtroom, but here we are regardless. Seeing past sensationalism will prove critical in determining a fair and just decision.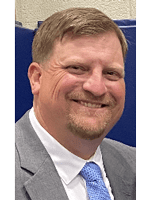 Nick Vaccaro is a freelance writer and photographer. In addition to providing technical writing services, he is an HSE consultant in the oil and gas industry with twelve years of experience. Vaccaro also contributes to SHALE Oil and Gas Business Magazine, American Oil and Gas Investor, Oil and Gas Investor, Energies Magazine and Louisiana Sportsman Magazine. He has a BA in photojournalism from Loyola University and resides in the New Orleans area. Vaccaro can be reached at 985-966-0957 or nav@vaccarogroupllc.com. 
3 Ways Technology is Going to Shape the Oil and Gas Industry
Free to Download Today
Oil and gas operations are commonly found in remote locations far from company headquarters. Now, it's possible to monitor pump operations, collate and analyze seismic data, and track employees around the world from almost anywhere. Whether employees are in the office or in the field, the internet and related applications enable a greater multidirectional flow of information – and control – than ever before.