Recovery is well underway with FRAC fleet activity improving and pumpers activating fleets.  In the process, they are finding ways to make their assets safer, more efficient, and more reliable.  Over the near term, highly impactful capex items like dual-fuel technologies, gas turbines, electric systems, large-bore manifolds, and high-pressure flex hose have taken center stage.
These advancements in power, size and rates increasingly contribute to erosion and wear on ancillary iron, necessitating forward thinking on how to ensure these critical components match performance of the overall systems. And pressure pumpers paid by the stage or pump hour are making every effort to keep their equipment operating 24 hours/day avoiding non-productive time (NPT).
As pressure pumpers try to push the limits of pumping equipment to increase utilization and efficiency, they continue to struggle with equipment repair and maintenance.  With very little advancements in technology over the years, pressure pumpers continue to struggle with replacement of wearable items such as check valves. 
Checks and Balances
In late 2019, Gilmore added Ryan Bludau, Chief Technology Officer, to its leadership team to focus on the development of a strategic roadmap that would leverage Gilmore's technologies into new applications. In alignment with Gilmores ethos of creating products that perform in the harshest environments, Gilmore developed a check valve that did just that. Gilmore realized that one of the hurtles that pressure pumpers had to overcome was increasing pumping equipment availability by increasing the time between service intervals.
"In the unconventional completions pressure pumping market, it's not a question of if equipment is going to fail, but rather when," said Bludau.  "At Gilmore we are leveraging our decades of flow control solutions technologies into new product offerings that reduce maintenance burden on our customers."
In a typical pressure pumping arrangement, all the individual pump trucks are backed up to a large pipe manifold to aggregate the flow that is then piped to the oil well that is being hydraulically fractured.  During the course of pumping into the oil well, equipment on the pump truck can fail, requiring that pump truck to be shutdown.  In order to prevent the high-pressure frac fluid from backflowing to the pump truck that has been shut down, the industry has gravitated towards the use of a check valve, which is placed between the manifold and each pump truck.  This check valve prevents high-pressure frac fluid from being discharged to the environment from any leaks on the shutdown pump truck.
The new Gilmore AgilitiTM Check Valve has been designed from the ground up to minimize the maintenance burden on Gilmores customers.  With a service life of +400hrs, pressure pumping customers will not need to perform any maintenance on the check valve during the duration of their pumping campaign.
"Our new check valve has such a huge step change in performance, that our customers can now focus their maintenance efforts on the other key equipment on the campaign," said Bludau.  "This translates into improved safety, utilization, efficiency, and ultimately increased revenue for our customers."
Results Driven
Clapper or dart valves have been the industry standard used by the majority of the pressure pumping market.  A clapper and dart valve are variants of a check valve, that rely on gravity to close a swinging flap to stop flow in one direction.  These valves rely on the fluid flow velocity to swing the flap out of the way.  Over time, these flaps are eroded and are no longer able to seal, thus driving customers to perform field maintenance of the check valve by installing a repair kit.
"We're dealing with high velocity fluids carrying erosive debris, which increases wear rates significantly," said Bludau. "Clappers simply cannot withstand the abuse."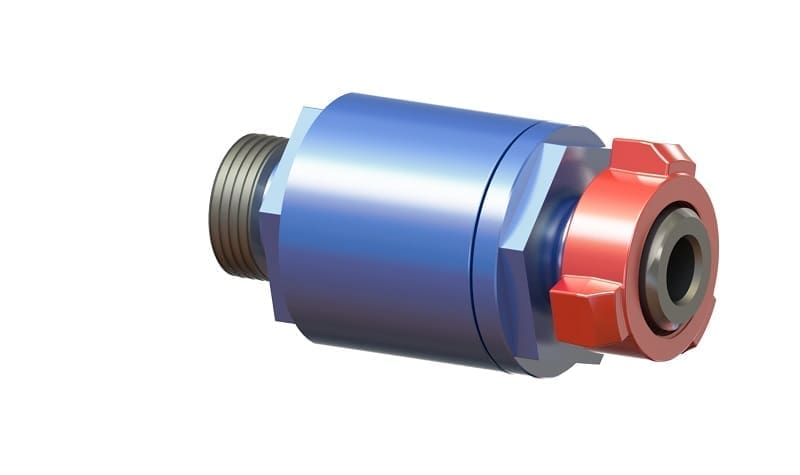 Driven by results and proof, Bludau shows immense pride in the side-by-side comparison study enacted between Gilmore's AgilitiTM Check Valves and competing products like clapper valves. Clapper valves fall victim to the sand being pumped through the iron. With high concentrations of sand Gilmore AgilitiTM Check Valves have demonstrated they can survive those harsh conditions with an industry leading mean time between failures (MTBF).
"Right now, our product development has focused on 3" check valve applications, but we see the need and are moving forward with further developments to round out the check valve product family," said Bludau.  "In addition to the check valve family, Gilmore has also developed an industry leading pressure relief valve, which was launched earlier this year."
The AgilitiTM Relief Valve, which is actively being used as a mechanical pressure relief device during pressure pumping campaigns can be used as an individual valve or grouped together into a larger flow capacity pressure relief skid.  The Agiliti SAFEGUARDTM pressure relief skid has pressure relief and pressure bleed capabilities which customers are capitalizing on due to the robustness of the relief valve.
Unconventional Methods in Carbon Reduction 
Operators are driving trends with OEM suppliers to consider environmental impact.
The Gilmore AgilitiTM Product Line brings multiple solutions to the market, including the pressing concerns of reducing the carbon footprint. A recent assessment drafted in the first quarter of 2022 using the UK government's BEIS emissions factor database, indicates significant reduction in emissions through the Gilmore valve suite. When comparing the results to a leading competitor, Gilmore's technology proved superior.
The Gilmore AgilitiTM Relief Valve projected a savings of 6.8 tons CO2e would be generated per valve over a three-year lifespan of the product. Calculations indicated a remarkable 90% savings in emissions. The Gilmore AgilitiTM Check Valve provided further support with projected savings of 38% when compared to a competing product, producing savings of 4.5 tons CO2e per valve over an eight-month product lifespan. 
All Purpose Solutions 
When evaluating Gilmore product design and innovative technology, the possibilities of success prove to be high due to an historic proven track record. While many companies focus on singular solutions, Gilmore continues to push the boundaries of a wider array of methodologies to serve customers of different service lines.
"We want to be recognized by our customers as the partner of choice, for solving their flow control challenges," said Bludau.  "We have an extremely talented technology team, with decades of field proven technologies, which Gilmore can leverage to solve our customers' toughest challenges."
In assisting the hydraulic fracturing industry with new solutions, Gilmore has also embraced being a good steward of the planet as a pioneer in reducing the carbon footprint.  With the improved performance of the Gilmore products, customers simply spend more time creating value and less time maintaining equipment.  This means less wasted hardware and fuel for their customers, which translates into substantial savings.
Headline Image: Gilmore Agiliti SAFEGUARDTM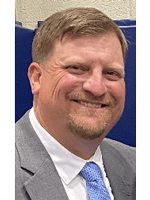 Nick Vaccaro is a freelance writer and photographer. In addition to providing technical writing services, he is an HSE consultant in the oil and gas industry with twelve years of experience. Vaccaro also contributes to SHALE Oil and Gas Business Magazine, American Oil and Gas Investor, Oil and Gas Investor, Energies Magazine and Louisiana Sportsman Magazine. He has a BA in photojournalism from Loyola University and resides in the New Orleans area. Vaccaro can be reached at 985-966-0957 or nav@vaccarogroupllc.com. 
3 Ways Technology is Going to Shape the Oil and Gas Industry
Free to Download Today
Oil and gas operations are commonly found in remote locations far from company headquarters. Now, it's possible to monitor pump operations, collate and analyze seismic data, and track employees around the world from almost anywhere. Whether employees are in the office or in the field, the internet and related applications enable a greater multidirectional flow of information – and control – than ever before.