The biggest shake up in the Eagle Ford Shale Basin was the announcement that Woodlands-based Anadarko Petroleum will sell its Eagle Ford assets for $2.3 billion. The sale includes 155,000 net acres. The property for sale averages about 131 million cubic feet of natural gas per day, including 45,000 barrels of liquids per day. The sale of these assets will allow the company to focus on its higher-return assets, such as the Delaware Basin (located in the Permian) and its deepwater plays in the Gulf of Mexico.
According to Anadarko's website, "Anadarko Petroleum Corporation's mission is to deliver a competitive and sustainable rate of return to shareholders by exploring for, acquiring and developing oil and natural gas resources vital to the world's health and welfare. As of year-end 2015, the company had approximately 2.06 billion barrels-equivalent of proved reserves, making it one of the world's largest independent exploration and production companies."
The buyer of Anadarko's divested acres is independent Sanchez Energy Corporation. For Sanchez, this purchase is a important, as the company will hold 400,000 contiguous acres (after the acquisition is complete) and could increase production to 100,000 barrels of oil and gas per day.
Sanchez is a rising new company that was founded in 2011.
"Over the last 12 months, the company has taken a series of strategic initiatives to expand its acreage and asset development position in the Eagle Ford Shale," said Tony Sanchez, III, CEO of Sanchez Energy. "In addition to the pending Comanche transaction, the company organically leased approximately 110,000 net acres in the Western Eagle Ford. This provides us with a large inventory of attractive drilling opportunities and, along with our existing footprint in the Western Eagle Ford, provides numerous cost savings opportunities. This will also enable further strides in our strategy to drive manufacturing efficiencies in unconventional resource development."
The Eagle Ford shale formation in South Texas runs from the U.S.-Mexico border north of Laredo, extending northeast for several hundred miles to just north of Houston. The formation produces both natural gas and oil, but it is the oil-producing and gas condensate areas that are hottest right now.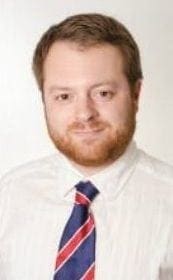 Eric is the former editor-in-chief of Oil & Gas Engineering magazine and previous to that worked as an editor for Dubai-based The Oil & Gas Year Magazine.