Leaders in Industry Luncheon
June 13, 2018
Petroleum Club of Houston
Houston, TX
GUEST SPEAKER
Sam Oh
Founder, President &
Chief Investment Officer
Mountain Capital Management, LLC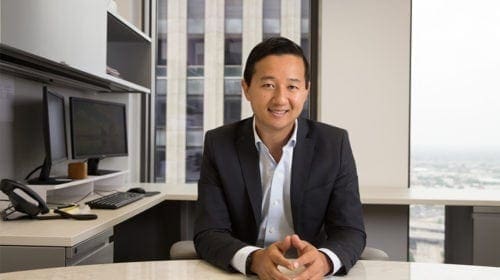 Mr. Oh was formerly a Senior Partner and one of the original founding members of Apollo Management's Private Equity Natural Resources Group. While at Apollo, Mr. Oh was actively involved in the Firm's energy investments, including the Parallel Petroleum take-private, the formation of Athlon Energy and the buyout of EP Energy. He served as director for each of these investments including Chairman of the Board of Parallel and Chairman of Audit and Compensation Committees for EP Energy.
Prior to joining Apollo, Mr. Oh was with Morgan Stanley's Commodities Department where he led principal investments for the group. While at Morgan Stanley, Mr. Oh led many of the group's principal investment activities in energy including the formation of the 2002 oil and gas fund – Helios Energy/Royalty Partners.
Mr. Oh has 24 years of experience, including 16 years of principal investing. He also has a broad range of experience in the commodities markets including risk management and structured products.
Mr. Oh received a BS from the University of Pennsylvania's Wharton School of Business and an MBA from the Yale School of Management. He is also a Chartered Financial Analyst.
Mr. Oh currently serves on the Board of Advisors for the Yale School of Management and is a Board Member of the University of Pennsylvania's Squash Committee and Squash Haven.
3 Ways Technology is Going to Shape the Oil and Gas Industry
Free to Download Today
Oil and gas operations are commonly found in remote locations far from company headquarters. Now, it's possible to monitor pump operations, collate and analyze seismic data, and track employees around the world from almost anywhere. Whether employees are in the office or in the field, the internet and related applications enable a greater multidirectional flow of information – and control – than ever before.