Dalton, GA – MFG Chemical, a global leader in specialty and custom chemical manufacturing, announces the promotion of Tim Haggerty to Vice President, Oil and Gas. In addition to driving top line sales growth, Tim will be shaping MFG Chemical's Oil and Gas SBU strategy, optimizing the product portfolio and developing a robust pipeline. Tim will work out of MFG Chemical's new sales office in Houston.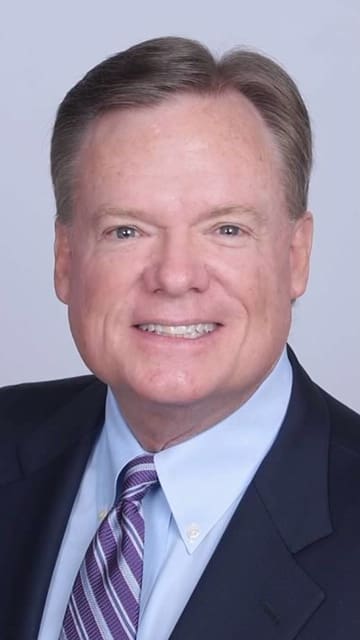 Tim is an s industry expert with 34 years of experience in business development with both upstream and downstream oil & gas specialty chemicals, working for such leading companies as Nalco Chemical, Shell Chemical,  Halliburton, and Shrieve Chemical before joining MFG Chemical in 2017.
Tim earned a Bachelor of Science in Petroleum Engineering from Mississippi State University, and is a longtime Member of the Society of Petroleum Engineers (SPE) and the American Association of Drilling Engineers.
MFG Chemical President & CEO Paul Turgeon stated, "No market is more important to MFG Chemical than oil and gas. That's why we have promoted Tim, completed a multimillion dollar upgrading of our Pasadena, Texas plant, are opening a new sales office in Houston and assigning additional staff to better serve MFG's Oil and Gas SBU.  MFG Chemical is fully committed to the oil and gas market under the leadership and expertise of Tim Haggerty."
Jonathan O'Dwyer, MFG Chemical VP Commercial Operations added, "Tim is a great oil and gas industry expert who meets and exceeds our customers' specialty and custom chemical expectations with complete confidentiality. "
Tim Haggerty declared," I'm happy and excited to assume new responsibilities as VP Oil and Gas. With the multi-million dollar upgrading of MFG Chemical's Pasadena, Texas plant now completed, the opening of a new sales office in Houston, the creation of an oil and gas SBU and the addition of some great staff on my team, MFG Chemical is ideally positioned to step up our game for  the oil and  gas industry."
About MFG Chemical
MFG Chemical, LLC is a leading specialty and custom chemical manufacturer for a variety of global markets The Company is headquartered in Dalton, GA, and operates four manufacturing facilities with world-class product development capabilities in Northwest Georgia and Pasadena, Texas.
Key chemistries include Dioctyl Sodium Sulfosuccinates (DOSS), Amides, Esters, Imidazolines, Rheology Modifiers Surfactants, Specialty Anhydrides and Water Soluble Polymers In addition, the company recently received two SOCMA Awards for plant safety and process efficiency and has achieved ISO 9001: 2015 Certification. For more information, visit www.mfgchemical.com.
3 Ways Technology is Going to Shape the Oil and Gas Industry
Free to Download Today
Oil and gas operations are commonly found in remote locations far from company headquarters. Now, it's possible to monitor pump operations, collate and analyze seismic data, and track employees around the world from almost anywhere. Whether employees are in the office or in the field, the internet and related applications enable a greater multidirectional flow of information – and control – than ever before.