Owen Plowman is vice president for business development at Actenum. Owen has spearheaded Actenum's business development and marketing activities since 2006 and is now focused on expanding Actenum's market reach within the oil and gas industry.
Prior to joining Actenum, he spent fourteen years at Oracle Corporation Canada, Inc., where he had management responsibility for teams in professional services, technical support, and sales support in Toronto and in Vancouver.
Owen has worked in the IT industry for over 40 years. He began his career writing commercial software in 1979. After completing his university studies he was employed by Meta Systems Canada (an Ontario software startup venture), where he led the development team. While at Meta Systems he also worked on software development projects for various Canadian and U.S. government agencies and organizations, including National Defence Canada, the U.S. Navy and Air Force, Ford Aerospace & Communications, Singer-Link, and IBM Corporation.
Owen holds a BSc in Biology and an MSc in Computation from McMaster University, and is a member of the SPE.
Visit Acetnum online: actenum.com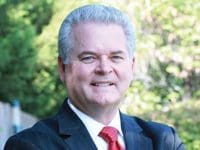 Mark A. Stansberry, Chairman of The GTD Group, is an award-winning author, columnist, film and music producer, radio talk show host and 2009 Western Oklahoma Hall of Fame inductee. Stansberry has written five energy-related books. He has been active in the oil and gas industry for over 44 years, having served as CEO/President of Moore-Stansberry, Inc., and The Oklahoma Royalty Company. He has served as Chairman of the Board of Regents of the Regional University System of Oklahoma, Chairman 2016-2017 of the Gaylord-Pickens Museum/Oklahoma Hall of Fame Board of Directors, Lifetime Trustee of Oklahoma Christian University, and Board Emeritus of the Oklahoma Governor's International Team. He has served on several public and private boards. He is currently on the advisory board of IngenuitE, Inc.
3 Ways Technology is Going to Shape the Oil and Gas Industry
Free to Download Today
Oil and gas operations are commonly found in remote locations far from company headquarters. Now, it's possible to monitor pump operations, collate and analyze seismic data, and track employees around the world from almost anywhere. Whether employees are in the office or in the field, the internet and related applications enable a greater multidirectional flow of information – and control – than ever before.