Align Strategies helps companies attract amazing talent and outstanding clients through holistic alignment at the convergence of talent, client, and industry.
Phil Rice, CEO and Discovery Specialist at Align, is an accomplished entrepreneur, creator, alignment strategist, and certified yoga instructor. With his background in business, the arts, and yoga meditation practices, he approaches problem solving in a business context in a uniquely holistic way. As co-founder of Align, he helps companies be good by emphasizing holistic alignment as it relates to company engagement with employees, clients, and industries at large. Alongside this work, he is co-founder of the content agency, HUMNATIVE, and founder of a nonprofit prayer and meditation organization called Ember, creators of the meditative resource and software application, Slō. Motivated by a desire to see business as a partner in human thriving and environmental sustainability, he lives by the mantra, we must do this differently.
Ashley Nichols, COO and Discovery Specialist at Align, is a creative with a background in branding and design, leadership development, and strategic operations. She is passionate about utilizing these combined areas of focus to create cohesive brands with beautiful collateral, build thriving individuals and teams, and implement effective, sustainable processes. Ashley comes with a blend of entrepreneurial and corporate experience including her beginnings serving as Photo Shoot Producer for a clothing brand in Southern California, and later launching a boutique wedding photography company in her home state of Georgia. In 2017, Ashley relocated to Oklahoma City where she served as Operations Manager and Senior Consultant for GiANT Worldwide. In this role she facilitated global project management and coordinated with 100+ consultants in nine countries, while actively consulting individuals and teams across various sectors of industry on topics of leadership development, communication, self-awareness and maximized performance. For the last two years as Creative Manager at Hobby Lobby, Ashley has simultaneously led and mentored multiple teams with specialties in photography, craft design, styling, set design, copywriting and warehouse logistics. Her current entrepreneurial endeavors include working with multiple organizations in the for-profit and non-profit sectors providing services in branding, marketing, graphic design, content creation, and social media management.
Visit Align's website: wearealign.com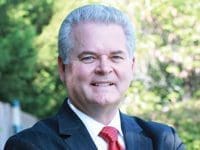 Mark A. Stansberry, Chairman of The GTD Group, is an award-winning author, columnist, film and music producer, radio talk show host and 2009 Western Oklahoma Hall of Fame inductee. Stansberry has written five energy-related books. He has been active in the oil and gas industry for over 44 years, having served as CEO/President of Moore-Stansberry, Inc., and The Oklahoma Royalty Company. He has served as Chairman of the Board of Regents of the Regional University System of Oklahoma, Chairman 2016-2017 of the Gaylord-Pickens Museum/Oklahoma Hall of Fame Board of Directors, Lifetime Trustee of Oklahoma Christian University, and Board Emeritus of the Oklahoma Governor's International Team. He has served on several public and private boards. He is currently on the advisory board of IngenuitE, Inc.
3 Ways Technology is Going to Shape the Oil and Gas Industry
Free to Download Today
Oil and gas operations are commonly found in remote locations far from company headquarters. Now, it's possible to monitor pump operations, collate and analyze seismic data, and track employees around the world from almost anywhere. Whether employees are in the office or in the field, the internet and related applications enable a greater multidirectional flow of information – and control – than ever before.