Texas continues to lead the nation in oil and natural gas production, passing several milestones along the way.
Crude oil production in Texas surpassed the 4 million barrels-per-day (bpd) in February for the first time, according to a report issued this week by the Energy Information Administration (EIA). This was a 2.7 percent increase over January and a 20.8 percent increase over February 2017.
Nationally, Texas led the nation producing 40 percent of the total U.S. oil production.  North Dakota has the second highest production with 1.1 million bpd, followed by New Mexico with 588,000 bpd, Oklahoma with 527,000 bpd and Alaska with 513,000 bpd.
Federal offshore, Gulf of Mexico, accounted for 1.7 million bpd.
Total crude oil production in U.S. continued to increase in February rising to 10.26 million bpd up 2.6 percent from January and 13.3 percent from February 2017.
EIA stated that tight oil production accounted for 54 percent of the total U.S. crude oil production partially because of the increasing productivity of new wells. "These growing initial production rates have helped tight oil production to increase despite slowdowns in drilling activity when oil prices fell," the report stated.
"More effective drilling techniques, including the increasing prevalence of hydraulic fracturing and horizontal drilling, have helped to increase these initial production rates," the report continued. "In particular, the injection of more proppant during the hydraulic fracturing process and the ability to drill longer horizontal components (also known as laterals) have improved well productivity."
EIA said the trend has continued for about 10 consecutive years with the Permian Basin in West Texas leading the way.
Natural gas production also continued to pass new milestones in February. More natural gas was exported from the U.S. than was imported, meaning that the U.S. was a net exporter.
"The increase in exports continues to be driven by liquefied natural gas (LNG)," EIA stated. "LNG exports in February 2018 were 42.3 percent higher than in February 2017."
The increase in domestic gas production has allowed the industry to export more natural gas. "The average daily rate of dry natural gas production for February was the highest for the month since EIA began tracking monthly dry production in 1973," EIA stated.
Total U.S. production in February was 97 billion cubic feet per day (bcfpd) up 8.7 percent from February 2017.
Texas again is the largest producer with 22 bcfpd followed by Pennsylvania with 16 bcfpd, Alaska with 9 bcfpd, Louisiana with 9 bcfpd and Oklahoma with 7 bcfpd.
Natural gas consumption in February was the highest level for the month since 2015 at 95.4 bcfpd.  All categories – residential, commercial, industrial and electric power – increased over last year, according to EIA.
Alex Mills is the former President of the Texas Alliance of Energy Producers. The opinions expressed are solely of the author.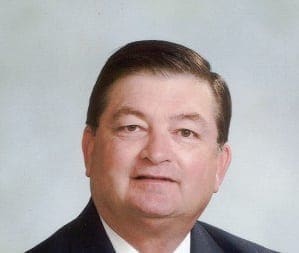 Alex Mills is the former President of the Texas Alliance of Energy Producers. The Alliance is the largest state oil and gas associations in the nation with more than 3,000 members in 305 cities and 28 states.
3 Ways Technology is Going to Shape the Oil and Gas Industry
Free to Download Today
Oil and gas operations are commonly found in remote locations far from company headquarters. Now, it's possible to monitor pump operations, collate and analyze seismic data, and track employees around the world from almost anywhere. Whether employees are in the office or in the field, the internet and related applications enable a greater multidirectional flow of information – and control – than ever before.