Crude oil, gasoline and natural gas prices have been flat throughout the summer.
Crude oil prices during June and July peaked on July 12 at $60.21 per barrel on the New York Mercantile Exchange and bottomed out on June 6 at $51.14, according to data from the U.S. Energy Information Administration (EIA). Crude oil closed on Wednesday at $56.22.
Gasoline averaged $2.75 per gallon last week throughout the U.S., which was a decrease of $0.029 from the previous week and a decline of $0.081 from a year ago. EIA said Texas had the lowest average gasoline prices last week at $2.501, and California had the highest at $3.569 per gallon.
EIA reports there has been an oversupply of crude oil and petroleum products, which has contributed to the soft prices.
"The US driving season has peaked but the global gasoline market remains tight," according to a report from Bank of America.
The global economy continues to slow. Global manufacturing activity, as measured in PMI estimates, was in negative territory for two consecutive months in May and June for the first time since 2012. The U.S.-China trade war may not be getting worse, but it is frozen in place with 25 percent tariffs on $200 billion worth of Chinese imports, and reciprocal tariffs on U.S. imports to China. All of these factors serve to undercut demand for gasoline.
"In the US, gasoline demand stalled recently after several years of very strong growth," Bank of America said. "As a whole, OECD gasoline demand has contracted by 70,000 barrels per day (b/d) over the past year. The last time OECD demand declined for four consecutive quarters was in 2013."
The expansion of refining capacity is another problem for gasoline markets. "Significant growth in processing capacity and higher runs at China's teapot refineries have overwhelmed the Asian product markets, and new refinery starts will only compound this problem," Bank of America warned. "Asian margins have already slumped to levels that force economic run cuts and should remain weak until capacity rationalization occurs, regional demand growth emerges from its slump, or more volume finds a home in the Atlantic basin."
Increased processing capacity coupled with reduced demand is a strong indication of smaller gasoline margins and lower prices.
Natural gas prices closed at $2.300 per million Btu on Wednesday down 18 percent ($0.522) from a year ago. Throughout this summer natural gas prices have remained flat peaking at $2.45 on July 12 and hitting bottom at $2.185 on June 20.
Prices haven't been so low in July since 1999.
Energy companies have brought production back online in the Gulf of Mexico after shutting down offshore platforms and evacuating personnel in the path of Hurricane Barry. The Bureau of Safety and Environmental Enforcement estimated that about 3 billion cubic feet of daily gas production was shut-in because of the storm.
Alex Mills is the former President of the Texas Alliance of Energy Producers.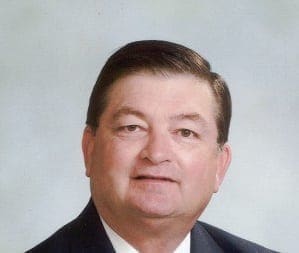 Alex Mills is the former President of the Texas Alliance of Energy Producers. The Alliance is the largest state oil and gas associations in the nation with more than 3,000 members in 305 cities and 28 states.
3 Ways Technology is Going to Shape the Oil and Gas Industry
Free to Download Today
Oil and gas operations are commonly found in remote locations far from company headquarters. Now, it's possible to monitor pump operations, collate and analyze seismic data, and track employees around the world from almost anywhere. Whether employees are in the office or in the field, the internet and related applications enable a greater multidirectional flow of information – and control – than ever before.