Proved reserves of onshore crude oil and natural gas in the U.S. increased in 2016, according to a report issued this week by the Energy Information Administration (EIA).
Crude oil proved reserves increased 3 percent and natural gas rose 5 percent compared to 2015, EIA stated.
Proved reserves are estimated volumes of hydrocarbon resources that analysis of geologic and engineering data demonstrates with reasonable certainty are recoverable under existing economic and operating conditions. Reserves estimates change from year to year as new discoveries are made, as existing fields are thoroughly appraised, as existing reserves are produced, as prices and costs change, and technologies evolve.
EIA reported crude oil prices declined 15 percent in 2016 compared to 2015, and natural gas prices dropped 6 percent.  Even though prices declined for both commodities, proved reserves increased for domestic, onshore proved reserves.  In the case of crude oil, however, proved reserves in Alaska and Federal Offshore declined enough to nullify the gains made onshore U.S.
U.S. proved reserves remained at 35.2 billion barrels at year-end 2016.
Texas and Oklahoma experience the largest net increases in proved reserves of crude oil and lease condensate primarily from development of liquids-rich shale plays in the Permian Basin (Wolfcamp/Bone Spring formations) in West Texas and the SCOOP and STACK plays in the Anadarko Basin of Oklahoma.
Proved reserves of natural gas increased 16.8 trillion cubic feet (Tcf) to 341.1 Tcf at year-end 2016.
Texas leads all states with more than 80 Tcf proved reserves followed by Pennsylvania with 60 Tcf, Oklahoma with 38 Tcf and West Virginia with about 22 Tcf.
Pennsylvania added 6.1 Tcf of natural gas proved reserves, the largest net increase of all states in 2016 as a result of development of the Marcellus shale in the Appalachian Basin. The next largest net gains in natural gas proved reserves by volume in 2016 were in Oklahoma (3.7 Tcf) and Ohio (3.1 Tcf), as a result of development of the SCOOP and STACK plays and the Utica shale play.
EIA expects crude oil and natural gas prices to increase about 20 percent in 2017, which could cause another increase in proved reserves.
"Consequently, upward revisions in U.S. crude oil proved reserves in 2017 are likely, but production increases will also affect proved reserves," EIA stated. "As with oil, some net upward revisions in U.S. natural gas proved reserves are expected in the 2017 reserves report."
Alex Mills is the former President of the Texas Alliance of Energy Producers. The opinions expressed are solely of the author.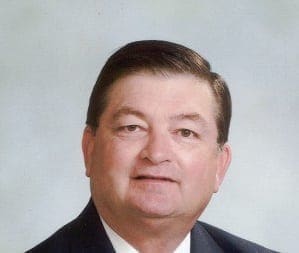 Alex Mills is the former President of the Texas Alliance of Energy Producers. The Alliance is the largest state oil and gas associations in the nation with more than 3,000 members in 305 cities and 28 states.
3 Ways Technology is Going to Shape the Oil and Gas Industry
Free to Download Today
Oil and gas operations are commonly found in remote locations far from company headquarters. Now, it's possible to monitor pump operations, collate and analyze seismic data, and track employees around the world from almost anywhere. Whether employees are in the office or in the field, the internet and related applications enable a greater multidirectional flow of information – and control – than ever before.