Following the news that global oil prices plummeted to an 18-year low on March 18 as a result of the coronavirus-fueled demand shock and the supply shock led by Saudi Arabia cutting oil prices and boosting exports;
Anna Belova, Senior Oil & Gas Analyst at GlobalData, a leading data and analytics company, offers her view:
"As U.S. and Saudi companies slash spending in response to plummeting oil prices, Russian oil and gas operators show no signs of slowing down.
"Shielded by devaluing currency and progressive taxes that automatically adjust to oil price, producers in Russia remain above the breakeven level even at crude prices below US$24 per barrel. This price represents a 66% drop from the year high on January 6; however, in Russia, the state absorbed the majority of losses with Mineral Extraction Tax (MET) and export duty decreasing by US$36 for every barrel of crude produced in the country.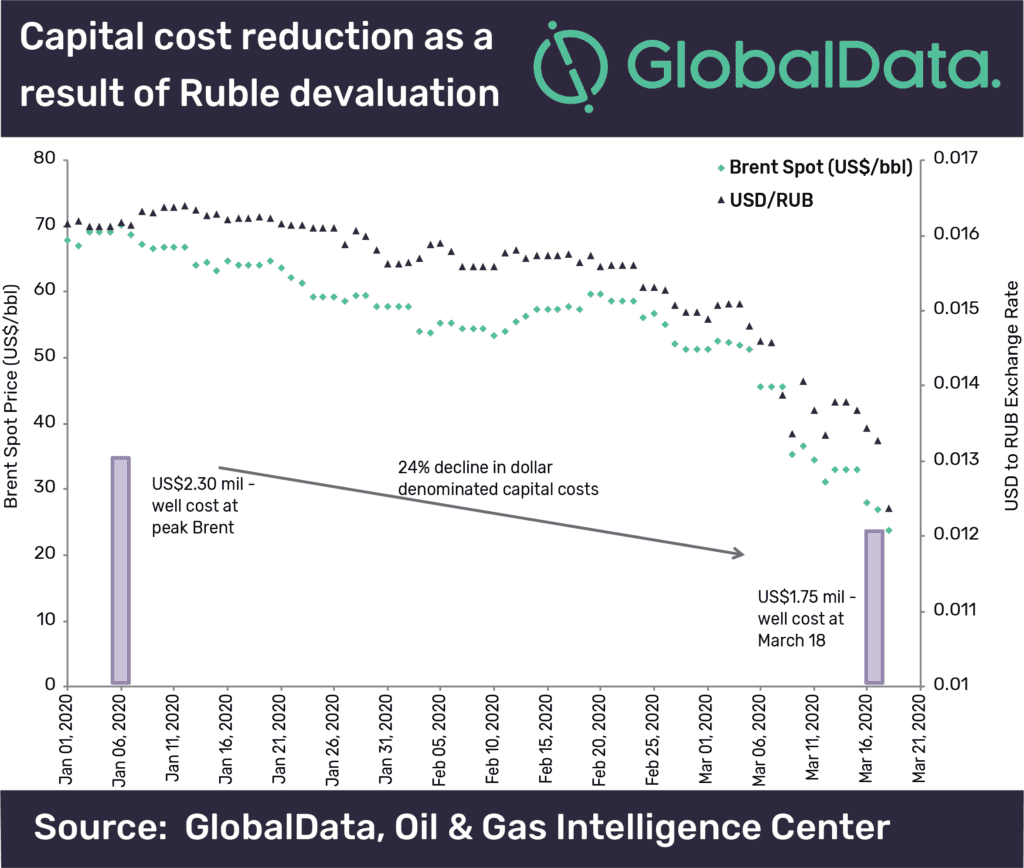 "Russian operators further benefit from the rapid devaluation of the Ruble as oil prices decline. The country's currency closely follows global oil prices. The current exchange rate to the U.S. dollar also represents an 18-year low and this allows for costs in Russia to be significantly reduced when expressed in dollar terms.
"Since all oil services, contracts and labor costs are paid in Russian Rubles, the devaluation effectively represents a reduction in costs by 24% from the year peak. This enables Russian operators to bring combined capital and operating costs to well below US$10 per barrel, keeping them competitive throughout the Saudi-initiated price war and the coronavirus-induced global demand decline."
3 Ways Technology is Going to Shape the Oil and Gas Industry
Free to Download Today
Oil and gas operations are commonly found in remote locations far from company headquarters. Now, it's possible to monitor pump operations, collate and analyze seismic data, and track employees around the world from almost anywhere. Whether employees are in the office or in the field, the internet and related applications enable a greater multidirectional flow of information – and control – than ever before.