When oil was selling for more than $100 per barrel, most operators were not concerned about penny-pinching or using the most efficient processes available to reduce overhead and associated extraction costs. The motto at that time was to just get as much oil out of the ground as possible, as fast as possible; financials were sort of an afterthought. Now, after two years of $40 per barrel oil prices, controlling expenditures and increasing efficiency is a high priority.  
Germany-based EKU Power Drives offers technology to reduce engine idle in fracking applications to save on power costs, wear and tear, and overall general maintenance. When an ESC system is connected to the powertrain of a fracking pump it maintains engine readiness during idle time and automatically shuts down the powertrain when pumping or the pump is not operational. It immediately restarts at maximum capacity at the push of a button by using an electric engine to eliminate idle time. When the equipment is turned off, it is not consuming fuel, not producing emissions, nor adding hours to the scheduled-maintenance clock. One customer said, "It's not only the savings on the fuel consumption, but we can extent our preventive maintenance by 50%"
The Engine Standby Controller System manages to keep the powertrain under OEM specifications during the "READY" period (e.g. powertrain off and pump operating) for an immediate and healthy startup. Furthermore, it is compatible with CAT, Cummins and MTU engines.
Field tested, results approved
EKU completed a field test to demonstrate the ESC System's performance. The test was done on a pump down fleet comparing two identical units (Engine: CAT 3512 – Transmission: CAT TH55-E70) for 240 operational hours. One unit was equipped with ESC System and a second unit without the retrofit. During pump down, the engine with the ESC System had a typical 50% load. The pump unit without ESC System was 71% idle, consumed 756 more gallons of gas and required maintenance 180.5 hours earlier than the engine with the ESC System. The pump unit with the ESC System performed 332 healthy starts with a 100% success rate and it ran idle for two hours. Based on the calculations on the test the EKU ran, these results would translate into annual savings of $80,028 per pump unit. The results are amplified in the pump-down process compared to the fracking process.
EKU was founded in Stuttgart, Germany, in 2014 by a team working on electric engines for race cars. They saw that the electric engines offered a unique solution to a long-standing problem with powertrains in drilling operations. EKU also has an office in Dallas, Texas.
For more information, visit: www.ekupd.com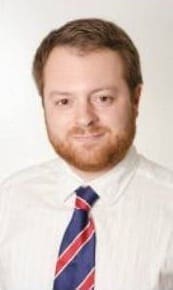 Eissler, former editor-in- chief of Oil & Gas Engineering magazine, previously worked as an editor for Dubai-based The Oil & Gas Year Magazine.
3 Ways Technology is Going to Shape the Oil and Gas Industry
Free to Download Today
Oil and gas operations are commonly found in remote locations far from company headquarters. Now, it's possible to monitor pump operations, collate and analyze seismic data, and track employees around the world from almost anywhere. Whether employees are in the office or in the field, the internet and related applications enable a greater multidirectional flow of information – and control – than ever before.