Waleed Nasir is the founder of Talisman Consulting and a leading expert in the fields of artificial intelligence and machine learning (AI and ML). He serves on the management board of numerous industrial companies and is associated with multiple software houses as a technical consultant.
Talisman Consulting helps oil and gas companies increase their production efficiency with plunger lift systems and keeping pipes clean with a comprehensive pigging system. It also uses technology to get the highest efficiency on its services.
Eric Eissler: Pigging, I feel, is often overlooked; however, it's a very important maintenance task. What sets you apart from the competition on your pigging services?
Waleed Nasir: Pigging is a critical maintenance task with substantial costs in terms of operations and loss in gas production. In conventional pipeline pigging operations, operators will assume the pipeline paths for the pig runs given the changes in line pressures on well heads. A false positive can cause up to $20,000 due to the cost of pig-run materials and the reduction in gas production.
A successful pig run is primarily characterized by increased gas production and reduced line pressures of wells associated with the pig run. Our solution helps on-field operators to find the parts of pipelines with hindrances in the gas field for the pigging operations. With our solution optimization of the pigging operations, we help companies to reduce maintenance costs and offline time of the wells.
EE: Can you describe the plunger lift systems that you use?
WN: Plunger lift is a type of artificial lift which uses gas pressure to lift the accumulated liquid from the bottom of the well. Plunger lift systems are widely used due to their cost-effectiveness and efficiency. Plunger lift operations typically consist of a cycle that is repeated continuously to lift the accumulated slug. Currently, trial-based trigger systems and manual inspections are used to manage the plunger cycle which results in an unoptimized operation. Our self-optimizing plunger lift system removes the need of manual inspections to manage the plunger cycle and provides more optimized plunger cycle triggers.
EE: Can you talk more in detail about the software that works in conjunction with your plunger lift systems and how they can provide a 20 percent increase in production?
WN: By skipping the trial and error methods our self-optimizing plunger lift system can predict the impact of liquid loading on the gas flow rate and our AI trigger will optimize the plunger cycle. And our gas flow rate forecasting module will accurately determine the effect of liquid loading on flow rate. In this way, gas companies can generate up to 20 percent additional revenues with increased production without additional hardware.
EE: Could you provide some more insight into your plunger damage analysis?
WN: There are many types of plungers available manufactured by different vendors. The choice of the plunger for a particular well depends on a number of factors including the internal condition of wells, the geometry of the path that plunger needs to travel, the amount and pressure of gasses, chemical conditions in the well, etc. while choosing a plunger for a particular well.
Making an uninformed decision regarding the type and manufacturer of plunger results in a significant increase in plunger breakages and a reduction in plunger life causing more revenue loss in the form of maintenance and downtime costs. Companies can maximize plunger life and minimize the number of plunger replacements using our data and AI-based solution which recommends the best possible type and manufacturer of the plunger for particular conditions in a well.
EE: When you launched your company, what was the gap you saw that needed to be filled?
WN: We were brought in as subject matter experts on artificial intelligence and machine learning (AI and ML) techniques for process optimization. We started applying optimization theory among other deep learning frameworks to model the system behavior. We found remarkable success with an adversarial machine learning based approach to solve the problem, and decided to build an entire system that involves the rules engine.
EE: In general, what would you say is the best product or service that you offer?
WN: Currently, our end-to-end AI maintenance suite provides many modules for the oil and gas industry. This suite not only provides ML core models for optimization but contains complete automated pipelines for training, monitoring and testing. This suite also provides IoT integration with the on-field equipment. In addition, we are adding more predictive maintenance modules for different industries in our end-to-end AI maintenance suite.
EE: In your opinion, what is the biggest issue that is holding back the oil and gas industry?
WN: I believe the industry needs to address sustainability concerns around emissions and climate change.
EE: Where do you see the industry in the next five years?
WN: In the oil and gas industry, with all the digital transformation happening, we will be able to harness the power of advanced analytics to improve operations across the whole industry from exploration to production. We will be able to automate all control-room decisions with machine learning algorithms.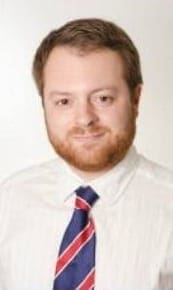 Eissler, former editor-in- chief of Oil & Gas Engineering magazine, previously worked as an editor for Dubai-based The Oil & Gas Year Magazine.
3 Ways Technology is Going to Shape the Oil and Gas Industry
Free to Download Today
Oil and gas operations are commonly found in remote locations far from company headquarters. Now, it's possible to monitor pump operations, collate and analyze seismic data, and track employees around the world from almost anywhere. Whether employees are in the office or in the field, the internet and related applications enable a greater multidirectional flow of information – and control – than ever before.