Fueled greatly by the BP Deepwater Horizon tragedy, the Bureau of Safety and Environmental Enforcement (BSEE) instituted guidelines and policies for operators working in the Outer Continental Shelf. With a stricter and safety-minded method of conducting business at hand, the regulatory agency formed the Safety and Environmental Management Systems ruling, most known as SEMS. The program enhances safety culture with the intent o reduce both the frequency and the severity of incidents.
SEMS encompasses 17 individual elements designed to guide companies to achieve incident-free operations to accomplish such a goal. These elements specify specific requirements regarding each, yet the first covers general areas of interest. These specifications may sound simple to maintain, but their abundance and strict conformity can make for challenging times.
Per the SEMS requirements, any company conducting business offshore must establish and implement safety and environmental policies to serve as a safe work blueprint. In most cases, this information lives in company HSE manuals. The challenge occurs in implementing and maintaining the measures.
Performance Measures and Accountability
Companies must set goals and task management to ensure measures are taken to meet the SEMS standard. Management can appoint delegates to report the progress made in fulfilling requirements.
A company's HSE department steers the SEMS ship, but management must take steps to support those in charge of SEMS compliance. Leadership must meet goals and benchmarks designated to achieve compliance.
Gauging performance determines competency. This level of knowledge can come in various forms and mainly include hands-on applications and testing. While the company's HSE department might draft the procedure to meet SEMS standards, management must engage and hold their people accountable, ensuring the completion of requirements.
Periodic Review
While SEMS typically falls within the realm of the company's safety program, the workforce should receive a briefing of its characteristics and requirements. Training provides a better method of sharing information. According to BSEE, training must occur at least on an annual basis.
It only makes sense as SEMS is a safety program. Since all safety programs receive annual refresher training, SEMS usually finds itself wrapped into that annual training group. Furthermore, since SEMS identifies as another training module on the company's training curriculum, a roster of signatures provides all the verification needed that SEMS compliance is being met, at least when it comes to training.
Defining Responsibility
SEMS demands a written and documented structure of safety and environmental policies and a system that identifies roles, responsibilities, and authorities. A precise format of communication must also be in place. A full HSE manual can meet each of these requirements.
The policies rooted in SEMS all reside in the HSE manual. Organizational charts and publication of roles and responsibilities are all identified within that same manual. Those assigned these roles must be competent and possess knowledge and skill, allowing them to perform as directed within the policy. Great thought should be invoked when making these decisions. These individuals will be tasked with ensuring that both safety and compliance are maintained.
Documentation
Facilities themselves do not find exoneration from the SEMS mandate. Instead, they must meet specific requirements. They must be designed, constructed, and operated according to industry codes, consensus standards, and applicable governmental rules.
All facility-specific paperwork and drawings should be readily available at the facility to ensure safe operation. Procedures should be specific to the facility and include emergency shutdown procedures to be utilized in an emergency.
SEMS further requires verification that these areas of interest are fulfilled. Auditing serves as the appropriate tool in making sure facility personnel conduct business both correctly and safely. Audit findings should be made available to management personnel and used as a teaching tool. Learning from an audit is much more palatable than facing a tragic mistake.
Completing the Puzzle
While SEMS requirements appear to be a daunting undertaking, individuals should understand that the program requirements are met through safety programs and policies that should have already been implemented. In many cases, one safety program can complete a SEMS element or need and the standard for which it was authored. For instance, most companies draft incident reporting programs to facilitate safe and timely reporting. This is also a SEMS requirement. In this case, one program provides double coverage.
SEMS compliance is crucial to working offshore. Falling out of compliance at any point can result in the loss of work or contract suspension. Proactive behavior should promote a continual measure of performance when stacked up against SEMS requirements. Failure to do so can result in missing the boat.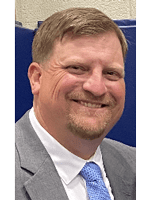 Nick Vaccaro is a freelance writer and photographer. In addition to providing technical writing services, he is an HSE consultant in the oil and gas industry with twelve years of experience. Vaccaro also contributes to SHALE Oil and Gas Business Magazine, American Oil and Gas Investor, Oil and Gas Investor, Energies Magazine and Louisiana Sportsman Magazine. He has a BA in photojournalism from Loyola University and resides in the New Orleans area. Vaccaro can be reached at 985-966-0957 or nav@vaccarogroupllc.com. 
3 Ways Technology is Going to Shape the Oil and Gas Industry
Free to Download Today
Oil and gas operations are commonly found in remote locations far from company headquarters. Now, it's possible to monitor pump operations, collate and analyze seismic data, and track employees around the world from almost anywhere. Whether employees are in the office or in the field, the internet and related applications enable a greater multidirectional flow of information – and control – than ever before.