President Trump talks about an "energy renaissance" in the United States.  Recent news of increased oil and natural gas exports from the U.S. and production reaching historic levels have caught the attention of other world leaders, too.
Fatih Birol, executive director for the International Energy Agency (IEA), told attendees at a conference at the Center for Strategic and International Studies in Washington, D.C. this week that the U.S. is becoming the "undisputed leader" in oil and gas production.
"The U.S. is becoming the undisputed leader of oil and gas production worldwide," Birol said.
He said the "shale revolution" has resulted in "unprecedented" increases in oil and natural gas production not seen since the increases witnessed in Saudi Arabia 50 years ago.
U.S. oil production is projected to reach 10 million barrels per day in 2018 and 11 million barrels per day in 2019, according to a study released this week from the U.S. Energy Information Administration (EIA).
Birol said he expects U.S. will become the largest exporter of natural gas by 2020, and China will be the biggest customer.
The rise in U.S. petroleum production has resulted in lower prices to consumers, a more reliable energy source by reducing dependence on foreign imports, and it enhances the U.S. economy.
Four decades ago the U.S. faced two embargoes of oil from Middle Eastern countries, which resulted in rapidly rising energy prices, gasoline lines, double digit inflation, and an economy that was in deep trouble.
Fast forward to today's booming economy sparked by abundant, affordable, and reliable energy.
One recent example was the high demand for natural gas recently because of very cold weather that affected much of the eastern United States.  EIA reported  record natural gas withdrawals from storage fields around the country. Net withdrawals from natural gas storage totaled 359 billion cubic feet (Bcf) for the week ending Jan. 5, 2018, exceeding the previous record of 288 Bcf set four years ago.
Clearly, increased domestic production of oil and natural gas has earned the attention of leaders around the world.
Alex Mills is President of the Texas Alliance of Energy Producers. The opinions expressed are solely of the author.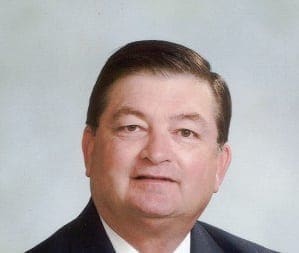 Alex Mills is the former President of the Texas Alliance of Energy Producers. The Alliance is the largest state oil and gas associations in the nation with more than 3,000 members in 305 cities and 28 states.
3 Ways Technology is Going to Shape the Oil and Gas Industry
Free to Download Today
Oil and gas operations are commonly found in remote locations far from company headquarters. Now, it's possible to monitor pump operations, collate and analyze seismic data, and track employees around the world from almost anywhere. Whether employees are in the office or in the field, the internet and related applications enable a greater multidirectional flow of information – and control – than ever before.