WFS Technologies, the global leader in Subsea Internet of Things (SIOT®) devices for Asset Integrity Management, today announced their expansion into Houston and Brazil as they continue to meet their growth objectives for 2019.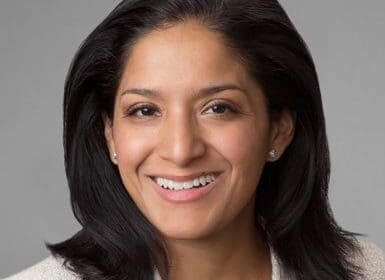 Molly Reyes, Energy Industry Sales Director, joins the WFS senior leadership team to lead the new office and explore opportunities in the growing energy sectors of Gulf of Mexico and North American territories.
"The US energy industry is fully immersed in digital transformation and data has become a valuable commodity, explained Reyes, an offshore expert with 20 years of experience in the energy industry from a variety of commercial and technical roles across subsea infrastructure, asset economics, regulatory policy and corporate strategy.
"The WFS team combines pioneering hardware with cutting edge cloud computing to solve some of the toughest offshore challenges. I am excited to join an innovative team and collaborate with subsea leaders across the Americas to continue to create meaningful solutions."
Ian Wilkinson, Vice President Sales, joins WFS to expand sales operations into Brazil. Ian, a former Director of Petrolink and consultant with 20 years' experience in the oil and gas technology industry said: "I am delighted to be joining WFS as VP Sales for Brazil. After 20 years of living and working in Brazil, I am very aware of the challenges faced by the offshore industry here to raise efficiency in the light of aging offshore production assets and the need for extensive integration and automation of subsea equipment.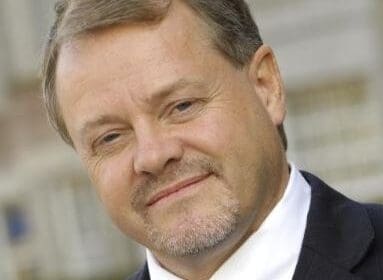 WFS Technologies is uniquely placed to help overcome these sub-sea asset management challenges with the use of their Seatooth subsea wi-fi solutions, and I look forward to seeing Seatooth becoming an integral part of many projects in Brazil over the coming years."
Moray Melhuish, Commercial Director at WFS Technologies, said: "Rising demand for WFS technologies from the offshore energy and defense markets means that WFS is on track to triple its revenue year on year.  WFS is delighted to be expanding into these established subsea markets, and to further expand the support we can provide to our existing clients there."
Reyes added: "Our industry has used sensors to collect data for decades, but today's technology empowers leaders to transform data into actionable insight.  WFS takes this technology one step further into the subsea environment." Reyes added.
WFS Technologies (WFS) is a world leader in subsea wireless automation, Subsea Internet of Things® (SIoT) and Subsea Cloud Computing Networks (SCCNs). The company has developed a range of subsea wireless instrumentation, control products and asset integrity management solutions for the energy industry to improve safety, increase operational flexibility, reduce costs and extend asset life.
WFS was founded in 2003 and has delivered over 7,000 Seatooth subsea installations through its team of dedicated software and hardware engineers based at its Scottish headquarters, and now supporting operations in Houston, TX, and Brazil.
About WFS Technologies
WFS Technologies has developed the building blocks for Subsea Internet of Things (SIoT) enabling Smart Devices to extend wireless IoT networks through water and through ground, providing a low-cost alternative to cables, connectors and buoys. The industries served include Oil and Gas, Marine Equipment, Environmental and Defense. Key customer benefits include improved asset productivity, asset integrity management, safety and reducing costs for automation in the subsea environment.
The Internet of Things (IoT) wave is providing direct integration of the physical world into the digital world on a global scale. This is creating a disruptive step-change in the way mankind is organized, from work practices and leisure activities through to how industry is run. At the same time, we face many challenges relating to our environment and it is accepted that we cannot continue using the planet's resources in the way we have been doing since the previous industrial revolution.
While the IoT revolution is impressive, it has yet to consider 70% of the world's surface – the ocean. New technologies are required to bring IT infrastructure to the oceans and that's where the largest opportunities are for both industry and the environmental challenges we face.
3 Ways Technology is Going to Shape the Oil and Gas Industry
Free to Download Today
Oil and gas operations are commonly found in remote locations far from company headquarters. Now, it's possible to monitor pump operations, collate and analyze seismic data, and track employees around the world from almost anywhere. Whether employees are in the office or in the field, the internet and related applications enable a greater multidirectional flow of information – and control – than ever before.