Clean Chemistry, a chemical technology company, received three patents from the US Patent and Trademark Office that cover formulae, synthesis methods and use of unique oxidant chemistries.
Specifically, the patents for inventions numbered 9,551,076 , 9,517,955 and 9,517,956 cover the only known production processes for large scale quantities of reactive oxygen species (ROS) in easy-to-use, liquid formulations.
"Reactive oxygen species are highly reactive, short-lived forms of oxygen that react quickly with target contaminants leaving benign residuals" said Dr. Wayne Buschmann, Clean Chemistry CTO and Co-founder. "Providing ROS in a liquid concentrate is a significant market opportunity and these patents cover a range of compositions providing a platform for the next generation of oxidants and disinfectants."
Marketed under the name PeroxyMAX, one of the chemistries covered under the patents is the safest, most effective solution for the treatment of fresh and produced water for hydraulic fracturing. It enables separations in recovered fluids, floating oil and dropping solids in a more efficient manner than more dangerous and corrosive alternatives on the market like chlorine dioxide.
Additionally, the process' tunability allows oil and gas companies to handle a wide range of source waters and consistently meet treatment specifications.  Many of the capable treatment options for clean water are inefficient when it comes to the highly contaminated waste water streams considered for re-use with hydraulic fracturing.
"These patents protect our investment in developing economic chlorine alternatives for difficult, industrial problems," said Damon Waters, Clean Chemistry CEO and Co-founder. "Shrinking budgets in oil and gas haven't made it easy for the industry to adopt new technologies that lessen the environmental impacts of fracking.  Clean Chemistry's customers have been able to achieve better water with biodegradable chemicals at a lower cost, filling an unmet need in the market."
Clean Chemistry has commercialized this ROS technology in upstream oil and gas and continues to grow that market.  Clean Chemistry is also starting to engage other markets with various challenging water re-use, oxidation and disinfection problems.  Clean Chemistry has an extensive portfolio of additional pending patent applications covering the breadth of the opportunity for replacing chlorine products.
Photo by: Phil Graves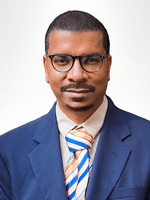 The CEO of U.S. Energy Media, Emmanuel Sullivan is a technical writer who has built up his profile in the oil and gas industry. He lives and works in Houston, where he publishes Oilman and Oilwoman on a bimonthly basis, and Energies quarterly, distributing the magazine to energy thought leaders and professionals throughout the United States and around the world. At a time when technology is rapidly changing, he provides an invaluable service to oil & gas, and renewable energy executives, engineers, and managers, offering them both broad and specific looks at the topics that affect their livelihoods. Sullivan earned his BA in Communications at Thomas Edison State University and his MA in Professional Writing at Chatham University. 
3 Ways Technology is Going to Shape the Oil and Gas Industry
Free to Download Today
Oil and gas operations are commonly found in remote locations far from company headquarters. Now, it's possible to monitor pump operations, collate and analyze seismic data, and track employees around the world from almost anywhere. Whether employees are in the office or in the field, the internet and related applications enable a greater multidirectional flow of information – and control – than ever before.