Even though crude oil prices have declined 10 percent since Oct. 1, some analysts believe that the fourth quarter of 2018 will continue to be optimistic for oil and natural gas producers.
The Energy Information Administration (EIA) believes that West Texas Intermediate (WTI) traded on NYMEX will range from $60 to $93 per barrel during the remainder of the year and in 2019.
Morgan Stanley projects an 8 percent increase, which sets the stage for increased capital return, supporting its "attractive view of the sector."
EIA expects Henry Hub natural gas spot prices to average $2.99/million British thermal units (MMBtu) in 2018 and $3.12/MMBtu in 2019 with prices ranging from $2.22 to $4.85. Current natural gas prices on NYMEX are in the $3.30 range.
EIA expects natural gas inventories to end October at the lowest levels for that time of year since 2005. Although inventory levels are low, EIA expects fuel supplies to be adequate to meet winter demand. Gas production is at record highs across the U.S.
Morgan Stanley also believes that the natural gas markets will continue to tighten in the near term given the historically low storage levels and slowing supply growth driven by pipeline constraints, especially in the Permian Basin. Transportation of natural gas and crude oil from the Permian Basin has been a problem for producers. The huge increase in production has created an oversupply, and both products have been selling at a 20 to 25 percent discount to the NYMEX price.
Morgan Stanley said even though new pipelines have been announced to transport product from the wellhead to refineries, producers will continue to have takeaway problems into 2019, which will continue the lower prices in the nation's largest producing area, which will slow future activity in drilling and production.
In the Bakken of the upper Midwest (North Dakota, South Dakota and Montana), however, prices of crude oil are more in line with NYMEX prices because they have better access to multiple pricing hubs outside the basin via train.
Morgan Stanley favorably views many publicly held companies operating in the Permian and Bakken because crude oil prices have increased during 2018 in both areas along with production. It reports that producers have maintained "disciplined budgeting," and capital expenditures will remain consistent relative to operating cash flow as long as oil prices don't drop below the $50-$60 range.
Natural gas prices will follow the winter weather. If consumption maintains pressure on inventories, prices are expected to stay firm, according to EIA.
While this column has reported on important factors impacting the domestic oil and gas industry, there are many other external factors to be considered. For example, will OPEC and Russia continue its current oil production agreement? What will be the effect of sanctions on Iran oil exports? Will U.S. tariffs on steel productions deter production of pipelines and drilling activity? And on and on.
Alex Mills is the former President of the Texas Alliance of Energy Producers. The opinions expressed are solely of the author.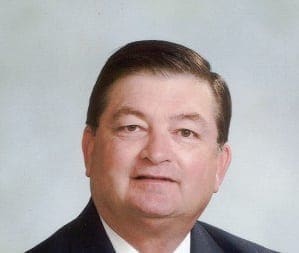 Alex Mills is the former President of the Texas Alliance of Energy Producers. The Alliance is the largest state oil and gas associations in the nation with more than 3,000 members in 305 cities and 28 states.
3 Ways Technology is Going to Shape the Oil and Gas Industry
Free to Download Today
Oil and gas operations are commonly found in remote locations far from company headquarters. Now, it's possible to monitor pump operations, collate and analyze seismic data, and track employees around the world from almost anywhere. Whether employees are in the office or in the field, the internet and related applications enable a greater multidirectional flow of information – and control – than ever before.