The oil and gas industry is very hectic. People have to deal with rushing drivers regularly, and perhaps more concerning of all is that they have to be exposed to fumes and gases most of the time. As this is their line of work, it's essential for employers to provide the right insurance plans for their employees.
Your employees are actually the backbone of your company. Without them, growing your business would be a lot harder, as you'll need to juggle all of your tasks at once on your own. But, if you have employees who are well-taken care of, it's easier to keep up with the demands.
One of the sure-fire ways that you can do to care for your employees is by offering them health insurance. Contrary to what some entrepreneurs think, it's actually a good thing to do, as it can greatly impact your business in a positive way. To shed more light on this, here are some perks that you, your employees, and your company will experience if you offer them health insurance.
Reduce Absences
Remember when you feel under the weather? It's always hard to do work, right? Even traveling to your office can make you weak. It's the same thing that your employees feel when they're sick. And when they get ill, they're likely to file leaves, which could also affect the flow of your business.
But, if you were to offer them health insurance, you can ensure that they're always in good shape. And the more physically healthy they are, the lesser they are at risk of missing workdays. Because of that, the flow of your business will be continuous.
Increase Retention
People walk different paths in life. Thus, they have different needs. And most of them are the reasons why your employees stay in their jobs. If you're able to provide them with some of those needs, you can increase your company's retention rate.
You can do that by offering them health insurance as part of their benefits. There are different types of health insurance that you can get for your employees. There's the PPO, HMO, POS, EPOs, HSA, HRAs, and Indemnity Health Insurance.
Each of these plans has different advantages for your company and your employees. Regardless of what plan you or your employees will choose, it can already help your employees a lot and improve your company's retention rate.
Use as Recruiting Tool
It's hard to find the right talent for your company. But, you can offer health insurance as a recruiting tool to gain the right people.
These days, many people have paid more attention to their health. Aside from eating healthier food and exercising, many people have also started looking for a safety net for their health.
That said, you can use it to your advantage and offer health insurance as part of your employees' benefits. This will give you more edge over other companies if sought-after talents are deciding between two jobs.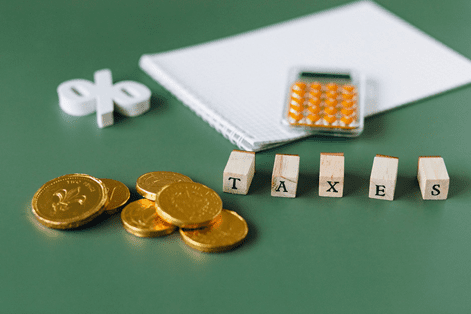 Source: Pexels 
Get Tax Benefits
Tax policies impact businesses. The bigger your company gets, the more tax you'd have to pay. While it's one of the company heads' responsibilities, there's no denying how it can affect a business's income as it can still increase the cost that it has to pay.
But, the good news is that offering health insurance to your employees can help you lighten such a burden. This is because you can deduct the cost of your employees' premium insurance from your federal business taxes. Especially if you own a small business, you have more chances of qualifying for a tax credit.
Experience Convenience
One of the stressful and time-consuming tasks that companies need to do is to spend their time and effort in looking for state-sponsored or private health coverage. It can also be confusing to do too as you might not have an idea who to turn to for this.
If you offer health insurance, though, you can avoid this dreadful part. This is because when you team up with an insurance company, you won't need to worry about who to call, as they already have the network that you and your employees need. With that, you can avoid the stressful part of searching for health coverage.
Improve Productivity
Your employees' productivity plays a huge part in growing your business. If they're sick, they won't be able to perform their best at work. Therefore, your workflow and the service that you provide to your consumers can get affected.
However, if they're healthy, they can perform their best. And you can do that by taking care of their health and offering them insurance.
Good employees are hard to find and retain. But, with health insurance, you can guarantee their health and their satisfaction.
3 Ways Technology is Going to Shape the Oil and Gas Industry
Free to Download Today
Oil and gas operations are commonly found in remote locations far from company headquarters. Now, it's possible to monitor pump operations, collate and analyze seismic data, and track employees around the world from almost anywhere. Whether employees are in the office or in the field, the internet and related applications enable a greater multidirectional flow of information – and control – than ever before.