Retail gasoline prices are more than $1 per gallon lower this Memorial Day weekend than last year, and AAA expects more traffic on the highways.
AAA expects 6% more Memorial Day weekend road trips in 2023 than in 2022.
Even though U.S. retail gasoline prices are lower than in 2022, prices are relatively high compared to previous years, according to a report from the Energy Information Administration (EIA).
"Heading into Memorial Day weekend 2023, the U.S. retail gasoline price averaged $3.53 per gallon, or $1.24 (26%) lower than the inflation-adjusted price one year ago," EIA stated in its report on Wednesday.
"Despite this price decrease, retail gasoline prices remain relatively high. This year's price is higher than the inflation-adjusted prices of $3.38 in 2019, $2.22 in 2020 (when responses to the COVID-19 pandemic decreased demand for petroleum products), and $3.41 in 2021," EIA stated.
Gasoline prices follow crude oil prices closely. When market conditions for both commodities are tight, prices tend to follow. In recent years, a global pandemic and Russia's invasion of Ukraine have played key roles in energy prices.
Retail gasoline prices have decreased from last year, primarily because of lower crude oil prices. Crude oil is the most significant component of the retail price of gasoline, making up more than half of the final price. As of May 23, the spot price for Brent crude oil has averaged $76 per barrel for the month, a decrease of $41/b (35%) from the inflation-adjusted average in May 2022, according to EIA.
Crude oil prices have fallen from their 2022 highs because of increasing global production and weakening global economic conditions. EIA stated that global crude oil production has been near record highs since the third quarter of 2022, averaging 101 million barrels per day (b/d).
"Increased production has alleviated tightness in global crude oil markets, supporting inventory builds in each of the past three quarters," EIA's report continued. "As global crude oil production has increased inventories, weakening economic conditions have also lowered crude oil prices. Persistently high rates of inflation, rising interest rates, and perceived risk around the global banking sector have weakened demand outlooks and lowered prices. In addition, surveys show that manufacturing activity in China, the world's largest manufacturer, contracted in April, likely indicating a slowdown in the global economy."
These factors have brought the Brent crude oil price below the inflation-adjusted prices of May 2019 and 2021. The price of Brent crude oil is down $8 per barrel (9%) from the May 2019 price and down $1 per barrel (1%) from the May 2021 price, EIA said.
Despite a lower inflation-adjusted crude oil price than in 2019 and 2021, the average retail gasoline price in May 2023 is higher than in those years because of high gasoline crack spreads, which reflects the price difference between wholesale prices for the petroleum component of gasoline used in many parts of the country and the price of Brent crude oil. In May 2023, the RBOB-Brent crack spread averaged 74 cents per gallon, or 45 cents (38%) lower than in May 2022. At the same time, that is 42 cents (134%) higher than in May 2019 and 24 cents (48%) higher than in May 2021.
Other contributing factors are lower crude oil and gasoline inventories than last year.
Alex Mills is the former President of the Texas Alliance of Energy Producers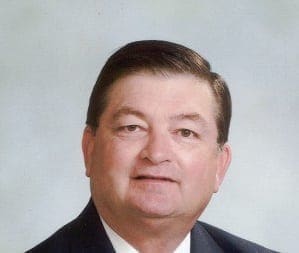 Alex Mills is the former President of the Texas Alliance of Energy Producers. The Alliance is the largest state oil and gas associations in the nation with more than 3,000 members in 305 cities and 28 states.
3 Ways Technology is Going to Shape the Oil and Gas Industry
Free to Download Today
Oil and gas operations are commonly found in remote locations far from company headquarters. Now, it's possible to monitor pump operations, collate and analyze seismic data, and track employees around the world from almost anywhere. Whether employees are in the office or in the field, the internet and related applications enable a greater multidirectional flow of information – and control – than ever before.