Crude oil production in Texas continues to set records, and it is the primary factor in the rise in the Texas Petro Index for 15 consecutive months.
The Texas Petro Index increased in February to 191.5, up from 188.7 in January and 155.7 in February 2017. Before the most recent economic downturn, the TPI peaked at a record 313.9 in November 2014, which marked the zenith of an economic expansion that began in December 2009, when the TPI stood at 188.7.
"The fact that crude oil and natural gas can now be produced at record levels in Texas (and the U.S.) with significantly fewer employees and rigs is the result of extraordinary industry expansion from 2002-2008 and 2009-2014, and also achieving greater operating efficiency to attain ever-higher levels of productivity," Karr Ingham, petroleum economist and author of the Texas Petro Index, said.
Ingham noted that in 2008 each Texan employed in the upstream oil and gas industry produced an average of about 2,000 barrels of crude. Crude oil production per employee began to climb in 2009, with dramatic yearly increases from 2012 through 2016 that pushed oil-recovery in Texas to more than 6,000 barrels per employee.
Estimated crude oil production in Texas in February totaled more than 110.5 million barrels, or about 3.7 million barrels per day, which is 21.1 percent more than in February 2017.
With oil prices in February averaging $58.72 per barrel, the value of Texas produced crude oil amounted to about $6.49 billion, about 42.1 percent more than in February 2017.
Texas natural gas output increased 3 percent compared to February 2017 to nearly 638.5 billion cubic feet. With natural gas prices in February averaging $2.67/Mcf, the value of Texas-produced gas increased about 40 percent to more than $2.34 billion.
The Baker Hughes count of active drilling rigs in Texas averaged 476 units, 28.6 percent more units than in February 2017 when an average of 370 rigs were working. Drilling activity in Texas peaked in September 2008 at a monthly average of 946 rigs before falling to a trough of 329 in June 2009. In the economic expansion that began in December 2009, the statewide average monthly rig count peaked at 932 in May 2012 and June 2012.
The number of original drilling permits issued was 1,097, 10.7 percent more than the 991 permits issued in February 2017.
An estimated average of 215,500 Texans remained on upstream oil and gas industry payrolls, about 13.8 percent more than the revised average of 189,400 in February 2017, but about 27.5 percent fewer than the estimated high of 297,130 in December 2014. According to revised TPI estimates, per the revised data the trough of upstream oil and gas employment in Texas in the most recent downturn occurred in September 2016 at 181,600.
Alex Mills is the former President of the Texas Alliance of Energy Producers. The opinions expressed are solely of the author.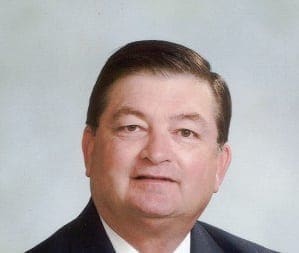 Alex Mills is the former President of the Texas Alliance of Energy Producers. The Alliance is the largest state oil and gas associations in the nation with more than 3,000 members in 305 cities and 28 states.
3 Ways Technology is Going to Shape the Oil and Gas Industry
Free to Download Today
Oil and gas operations are commonly found in remote locations far from company headquarters. Now, it's possible to monitor pump operations, collate and analyze seismic data, and track employees around the world from almost anywhere. Whether employees are in the office or in the field, the internet and related applications enable a greater multidirectional flow of information – and control – than ever before.