Oil and trucking are two industries that have faced substantial impacts from the COVID-19 pandemic. The coronavirus dropped stocks and exacerbated the labor shortages already present in transportation. In the midst of these problems, it is necessary to explore the value of trucking in the oil industry and how this form of shipment can help growth metrics.
As of recent data, only 4 percent of the nation's oil is transported in trucks. The vast majority comes through over 2.4 million miles of pipeline laid across the United States alone. Yet nothing quite beats trucks for short-distance transportation.
With the pandemic creating difficulties in global trade, local transport played a vital role in getting fuel where it needed to be. But are the costs worth it?
Here, we'll examine the costs of shipping by oil tanker truck to gauge comparison to the alternatives.
The Changing Oil Economy
When the economic shutdowns occurred as a method of fighting the coronavirus, the value of oil went through a volatile shake-up. Demand dipped, and supply went up. By February 2020, oil prices were falling over 14 percent, month-to-month.
At the same time, oil was being overproduced, leading to a stockpile of 535.2 million barrels in the U.S. The now-extreme difference in supply and demand reduced imports and further shook up an already shaken transportation economy.
While gains have been made in the meantime, the demand has not nearly returned to pre-pandemic levels, nor is it expected to. Recently, in fact, OPEC cut its 2021 demand estimate by 1.1 million barrels per day.
This volatility is representative of many adjacent industries, trucking being an important one. Before the pandemic, the trucking industry faced a labor shortage that was driving up costs and complicating the growth of oil production in the U.S. Now, drivers are experiencing layoffs and even a lack of work in some circumstances as the economy adjusts to new levels of demand.
Therefore, the pay of truck drivers is on the decline in areas, where they're paying as little as 75 cents per mile driven. Suddenly, the high costs of transporting oil by tanker are not quite as high, representing a potential opportunity for many in the oil industry.
But what exactly are the costs of shipping oil by tanker truck? Are these costs worth it, considering the alternatives?
The Costs
In light of the shifting economy and widespread industry changes, the value of transporting oil by truck is in flux. Overall costs, however, can be broken down into categories; each category represents an industry liable to the fluctuations of the modern economy.
When evaluating the value of tanker trucks in transporting oil, it is important to take into account every factor of the service, from labor to insurance.
Here's what to keep in mind:
Labor and Equipment
Historically, the costs of transporting oil by truck have quadrupled the cost of transport by pipeline. A large part of this cost comes down to the associated fees in managing a fleet and a workforce. Because of the labor shortage, costs have been especially high, considering that many truckers have earned salaries of up to $100,000 per year plus signing bonuses.
Depending on the market, the pandemic economy could bring some of these costs down due to lower demand for drivers. However, shipping oil by tanker truck still requires that oil companies consider a wide range of labor and equipment costs.
Here are just a few.
Costs to consider:
Fuel costs
Truck and trailer lease
Repairs and maintenance
Tolls
Driver wages
All told, these costs come out to be roughly $1.70 as an average marginal cost per mile, according to 2017 data from the American Transportation Research Institute (ATRI). This number only goes up when considering the protections needed, such as driver insurance and modern equipment.
Protections
All sorts of protections are either legally required or highly recommended when dealing with the transportation of hazardous materials like oil. In trucking, these protections are compounded and each comes with its own set of costs.
For example, dashcams are an increasingly important aspect of accident protection among all kinds of drivers. At professional grade for truckers, these devices can cost up to $500 apiece. However, when considering the liability protection that recordings can provide, the cost of installing a dashcam could be seen as a minimal investment for fleet managers.
Additionally, the Toxic Substances and Control Act 2.0 (TSCA 2.0) of 2016 places certain restrictions on the production, testing, and transportation of substances like crude oil. Chemical exposure risks human and environmental health, and oil companies must meet all requirements to avoid such dangers. This means additional costs and insurance protections for tanker transportation.
Costs to consider:
Driver insurance
Asset Insurance
Chemical hazard insurance
Clean-up costs
When an accident does occur, it pays to have insurance provisions that will cover some or all of the damages. Monthly premiums will increase upfront transportation costs, often determined in average miles driven and capped at a set value. In the end, the right policies will mean money saved, while dashcams and telematics can help cut down on premiums.
Comparing Competing Options
Since trucks by the last count only occupied a small percentage of the oil transportation industry, it is necessary for any decision maker in the business to consider competing costs for all transportation options. The pandemic economy may be offering a brief reprieve to trucking costs, but the usefulness and cost-effectiveness of pipelines and railways still cannot be denied.
A rail tank car, for example, can haul over 700 barrels of product. This asset is worth up to $150,000 but also comes with railway fees and rates. With the value of oil still below pre-pandemic values, tanker trucks could undercut these rates in certain locales.
Oil industry professionals must study the market to determine the most cost-effective method of shifting oil in the new economy. Evaluating the new market and the cost of shipping by tanker truck will help you in this endeavor, but regions and supply lines will be subject to their own needs and cost analyses.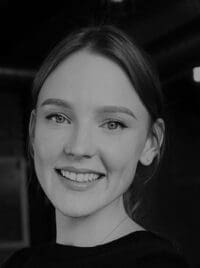 Indiana Lee lives in the Northwest and has a passion for the environment and wellness. She draws her inspiration from nature and makes sure to explore the outdoors regularly with her two dogs. Lee also has experience in owning and operating her own business. Feel free to follow her on Twitter @indianalee3.  
3 Ways Technology is Going to Shape the Oil and Gas Industry
Free to Download Today
Oil and gas operations are commonly found in remote locations far from company headquarters. Now, it's possible to monitor pump operations, collate and analyze seismic data, and track employees around the world from almost anywhere. Whether employees are in the office or in the field, the internet and related applications enable a greater multidirectional flow of information – and control – than ever before.