Houston, TX – Wayne Enterprises, a Fire Resistant Clothing, Safety Boots, PPE, and Uniform Program company recently announced the opening of their third Wayne Workwear retail location in Oklahoma City, Oklahoma. This Certified Women's Business Enterprise will now be able to meet the needs of the Oklahoma City community on all of their workwear needs. The retail location will serve new and current customers with a huge selection of Fire Resistant Clothing, Safety Work Boots, and PPE items. The store is located at 4115 W Reno Ave, Oklahoma City, OK, 73107.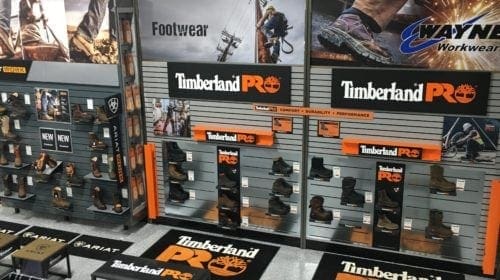 "We are very excited to start serving the Oklahoma City area. Oklahoma is a beautiful state with lots of hard working men and women so we are very grateful and blessed to be able to help these customers with their work gear." – Denise Howard, CEO
Denise Howard, CEO of Wayne Enterprises, has strived to provide the best products and customer service for the past 36 years. Recognized as a Certified Women's Business Enterprise, Howard has positioned her company as a well-known and respected name in the industry. Starting in 1982 in nothing but a small garage, Howard has elevated her company to over 150 employees, 3 corporate expansions, and 3 retail locations. This Oklahoma City location will add to the impressive retail stores that currently serve Midland and Houston, Texas. On top of the new retail location, Wayne Enterprises has also recently launched a blog that features relevant industry updates, new product spotlights, and helpful safety tips.
If you would like more information about this topic, please contact Ryan Gore at 713-896-0300 or email at Ryan@wayne-ent.com. Please feel free to explore our blog at www.frcindustry.com.
3 Ways Technology is Going to Shape the Oil and Gas Industry
Free to Download Today
Oil and gas operations are commonly found in remote locations far from company headquarters. Now, it's possible to monitor pump operations, collate and analyze seismic data, and track employees around the world from almost anywhere. Whether employees are in the office or in the field, the internet and related applications enable a greater multidirectional flow of information – and control – than ever before.