Gasoline prices followed crude oil prices upward during the Thanksgiving weekend.
Crude oil prices on the New York Mercantile Exchange closed at $58.02, and retail regular-grade gasoline averaged $2.57 cents per gallon. The Energy Information Administration (EIA) said gasoline increased 41 cents per gallon from the same time last year.
"Although gasoline prices are higher than in both 2015 and 2016, the Thanksgiving 2017 gasoline price is still the third-lowest since 2008," EIA said.
EIA said the Thanksgiving holiday weekend is one of the heaviest travel times of the year, noting that AAA forecasts 50.9 million people will be traveling 50 miles or more for the holiday this year, 1.6 million more travelers than last year and the most since 2005.
Of the 50.9 million total travelers, AAA expects that 45.5 million of them will drive, an increase of nearly 1.5 million over last year.
EIA noted that the lowest price of $2.18 per gallon was in Houston, and the highest price was $3.26 per gallon in San Francisco.
"In 2017, retail gasoline prices as a whole remained relatively stable until significant refinery operations were interrupted because of Hurricane Harvey in late August," EIA said in its weekly report.
Gasoline prices continue to be closely linked to crude oil prices. West Texas Intermediate oil closed at the highest closing price since June 30, 2015.
The spot price for Brent, a key global crude oil benchmark, was $62.94 per barrel as of November 13th, more than $21 per barrel higher than the price from the same time last year.
U.S. commercial crude inventories fell by 1.9 million barrels in the week through November 17th, a report from the EIA showed. Analysts expected a decrease of 1.5 million barrels.
Gasoline stocks were unchanged, compared with analysts' expectations in a recent poll for a 737,000-barrel gain. Distillate stockpiles, which include diesel and heating oil, rose by 269,000 barrels, versus expectations for a 1.2 million-barrel drop, the EIA data showed.
Companies this week added nine drilling rigs, with the monthly rig count rising for the first time since July, bringing the total count up to 747, Baker Hughes said Wednesday.
Crude oil analysts will watch closely the OPEC meeting on Nov. 30 when oil ministers will discuss their current oil reduction agreement and if it should be extended.
Alex Mills is the former President of the Texas Alliance of Energy Producers.  The opinions expressed are solely of the author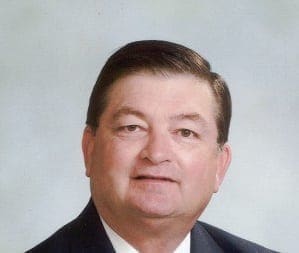 Alex Mills is the former President of the Texas Alliance of Energy Producers. The Alliance is the largest state oil and gas associations in the nation with more than 3,000 members in 305 cities and 28 states.
3 Ways Technology is Going to Shape the Oil and Gas Industry
Free to Download Today
Oil and gas operations are commonly found in remote locations far from company headquarters. Now, it's possible to monitor pump operations, collate and analyze seismic data, and track employees around the world from almost anywhere. Whether employees are in the office or in the field, the internet and related applications enable a greater multidirectional flow of information – and control – than ever before.