In a recent letter to nola.com, executive director Marc Ehrhardt of the Grow Louisiana Coalition spoke out to support the state's energy industry and its over $1 billion contribution spanning 15 years. The energy industry paved the way for significant efforts in coastal restoration and hurricane protection through the Coastal Impact Assistance Program (CIAP) and the Gulf of Mexico Energy Security Act (GOMESA). The source of revenue making these programs a reality stems from offshore lease sales and energy production. Simple math reveals that an increase in these sales and production yields more dollars available to shore up Louisiana's coast.
Known as Sportsman's Paradise, Louisiana has benefited from impressive funding since the start of the year compliments of GOMESA for coastal restoration efforts. Although it is clear that Louisiana oil and gas supports and produces a significant impact levied at the coast, an upsetting trend seeks to derail future progress. The past ten years have witnessed frivolous lawsuits directed at the energy industry, leaving a wake of nothing but loss of time and money, and further have made no financial benefits to coastal restoration. According to a report by the Pelican Institute in 2019, an astonishing 2,000 jobs were lost just two years after attorneys filed coastal lawsuits. This resulted in devastating lost wages totaling $70 million for Louisiana employees.
In his letter, Ehrhardt criticizes these lawsuits. In 2013, the Southeast Louisiana Flood Protection Authority-East, the organization commonly known as the levee board and tasked with protecting metro New Orleans' east bank, contracted a group of attorneys to initiate a suit against 97 oil and gas pipeline companies for their alleged part in contributing to the loss of coastal land.
When the suit was filed, John Barry, vice president of the Southeast Louisiana Flood Protection Authority-East said, "We are looking to the industry to fix the part of the problem that they created. We're not asking them to fix everything. We only want them to address the part of the problem they created."
Ten years later, a much different vantage point appears. Ehrhardt stated in his letter that after all the time allocated to the proceedings, only Barry and the trial lawyers think the lawsuits remain positive. That support varies drastically compared to the opinions of more than 110,000 individuals who support the Grow Louisiana Coalition in its position of accepting help from Louisiana's energy sector.
With CIAP and GOMESA serving as Louisiana's two primary funding avenues for coastal restoration, 35 cents of every dollar spent is derived from the oil and gas industry, making it the principal private investor in coastal restoration programs, not counting charitable partnerships and investments. Because of Louisiana's geographic makeup, coastal restoration grabs significant concern, and its importance must be urgently met.
The state's energy sector has historically made coastal restoration projects outfitted with hefty price tags a reality. Locations are divided into sectors known as the Bayou Region, River Region, Greater New Orleans, Southwest Louisiana, Capital Region, and Multi Regions. The CIAP has funded over $43,454,469 in projects spanning the state's Bayou Region, while GOMESA stands responsible for $13,500,000 in River Region coastal restoration projects. Both funding entities are responsible for approximately $299,635,025 in coastal restoration funds for the remaining state regions. Without the assistance of Louisiana oil and gas, it is almost certain that these projects would never have come to fruition, leaving the state to suffer profound consequences.
While the oil and gas industry continually receives criticism and often gets painted in an incorrect light, it is safe to say that no business or industry is perfect and without fault. Unfortunately, oil and gas rarely receive accolades for what it does correctly and the benefits the industry makes. While many might not wish to admit it, the oil and gas industry's presence and support are necessary for life. In Louisiana's case, the industry proves crucial to everyday life, from the jobs it provides to the investments made back into infrastructure, like coastal restoration. Defaming and depleting a primary revenue provider to the state will only hurt Louisianians and the land on which they live overall.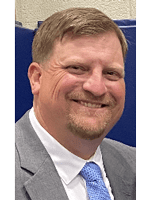 Nick Vaccaro is a freelance writer and photographer. In addition to providing technical writing services, he is an HSE consultant in the oil and gas industry with twelve years of experience. Vaccaro also contributes to SHALE Oil and Gas Business Magazine, American Oil and Gas Investor, Oil and Gas Investor, Energies Magazine and Louisiana Sportsman Magazine. He has a BA in photojournalism from Loyola University and resides in the New Orleans area. Vaccaro can be reached at 985-966-0957 or nav@vaccarogroupllc.com. 
3 Ways Technology is Going to Shape the Oil and Gas Industry
Free to Download Today
Oil and gas operations are commonly found in remote locations far from company headquarters. Now, it's possible to monitor pump operations, collate and analyze seismic data, and track employees around the world from almost anywhere. Whether employees are in the office or in the field, the internet and related applications enable a greater multidirectional flow of information – and control – than ever before.