Last Thursday brought a disturbance in the pricing waters as the White House denied it was anywhere close to an amicable agreement with Iran over its nuclear program, often referred to as the Joint Comprehensive Plan of Action, that would include abolishing sanctions on the country's oil exports. While the U.S. government claims that current sanctions will remain in place, oil prices continued to trade downward, even with Saudi Arabia's plan to cut another one million barrels per day from its current output.
However, pricing changed earlier in the week when two unnamed sources publicized that the United States and Iran were closing in on a temporary agreement that would potentially remove a portion of the sanctions levied against Iran for abbreviating its uranium enrichment agenda. As soon as the claims surfaced, denials did as well.
"This report is false and misleading," said a spokesperson for the National Security Council.
The sanctions levied by the United States aims for the sale of Iranian petrochemical products geared towards the People's Republic of China and the remainder of East Asia by assisting in effectuating global transactions. In a maneuver to exact immediate results, the United States used previous sanctions as a building block for the new. This includes those deployed against Triliance Petrochemical Company Ltd, sanctioned in 2020, and Petrochemical Commercial Company (PCC), which received similar punishment in 2018. Baring the force of the sanctioned impact, the United States Treasury Department warns these two groups are "instrumental in brokering the sale of Iranian petrochemicals abroad."
According to Benham Ben Taleblu of the Foundation for Defense of Democrats (FDD), the latest sanctions are "politically and economically significant" in response to Tehran's attempt to offset their effectiveness. This new plan impedes front companies' ability to sidestep previous sanctions versions.
With Iran's ability to harness alternative methods and maneuver its crude supply worldwide, U.S. sanctions are failing with the attempt to cut the country's exports to zero. As energy concerns plague the world, Iran continues to forge an alliance with Iraq on these matters. Last month the two countries inked an agreement to create a joint office to increase their cooperation with one another.
"If there's no Iran deal then we're back where we were before, focused more on fuel demand," said John Kilduff, partner at Again Capital LLC in New York.
Before the slight jump in pricing, oil prices had witnessed a fall, with the U.S. reporting an unexpected rise in gasoline inventories. With the historical peak in summer driving closing in, the U.S. fuel demand came into question. Those demands toppled potential supply restrictions with OPEC's plan to cut production in July and the original strategy of driving supply curbs into next year.
"The United States is pursuing the path of meaningful diplomacy to achieve a mutual return to compliance with the Joint Comprehensive Plan of Action. Absent a deal, we will continue to use our sanctions authorities to limit exports of petroleum, petroleum products, and petrochemical products from Iran," Under Secretary of the Treasury for Terrorism and Financial Intelligence Brian Nelson said in a press release.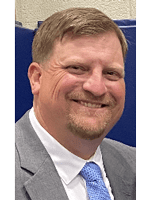 Nick Vaccaro is a freelance writer and photographer. In addition to providing technical writing services, he is an HSE consultant in the oil and gas industry with twelve years of experience. Vaccaro also contributes to SHALE Oil and Gas Business Magazine, American Oil and Gas Investor, Oil and Gas Investor, Energies Magazine and Louisiana Sportsman Magazine. He has a BA in photojournalism from Loyola University and resides in the New Orleans area. Vaccaro can be reached at 985-966-0957 or nav@vaccarogroupllc.com. 
3 Ways Technology is Going to Shape the Oil and Gas Industry
Free to Download Today
Oil and gas operations are commonly found in remote locations far from company headquarters. Now, it's possible to monitor pump operations, collate and analyze seismic data, and track employees around the world from almost anywhere. Whether employees are in the office or in the field, the internet and related applications enable a greater multidirectional flow of information – and control – than ever before.