SGR Energy President and CEO Tom San Miguel never imagined how a tank truck driver job would change his life so much for the better.
In early 1990, San Miguel accepted a job hauling heavy fuel for his mentor David Kramer. At the time, David had recently left a very successful stint at Enjet helping them grow from a five-person team to become one of the largest physical blenders of heavy fuels in the United States.
Then, Kramer had a heart attack in 1989. It was mild physically, and yet still, life-altering.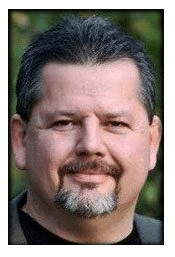 "David was a pioneer in the industry and an absolute artist when it came to blending fuels, but the stress of Enjet was just too much," San Miguel said. "So, he left Enjet and started NMM Enterprises, bringing me on as one of its first employees."
At the Gulf Coast fuel oil trading company, San Miguel worked his way up the NMM Enterprises ladder to become the COO. That's when he realized his own business-ownership destiny founding SGR Energy in 2011 with just $1 million in seed investor money and three employees.
In seven years, SGR Energy built a reputation for delivering high quality petroleum products to power plants and other industrial burners, priding itself on positively impacting global emissions with cleaner burning low-sulfur fuels.
With San Miguel's vast industry contacts, SGR Energy has delivered fuel barges to customers on the United States East Coast, the Caribbean and now expanding into Central America and soon, Asia.
"The company basically bobbed along as a $4 million to $6 million a year company," said Craig Hicks, Senior VP, Investor Relations for SGR Energy. "Then in late 2015, Tommy decided we needed to take SGR to the next level with his sights set on becoming a global company."
In 2016, SGR Energy went into capital raising mode and broke through its revenue ceiling, reaching nearly $20 million. Then in 2017, the company grew revenues to $90 million. Today, SGR Energy employs nine full-time professionals with a strong Houston workforce growth strategy underway.
"Our goal is to hit $1 billion by the end of 2019 before going public in 2020," San Miguel said. "What's most exciting about our growth potential is the size of the industry itself. We have averaged selling about 150,000 barrels per month over the past year. Even if we were moving over 1 million barrels per month, we would still be moving less than .02% of the global fuel oil market."
According to the EIA, only 26% of the world's population currently has a power source. As emerging markets continue to grow around the world, there is going to be more demand for power in countries that lack the infrastructure for natural gas, and low sulfur heavy fuels will be needed.
"SGR has a backlog of contracts and at this point, we need to continue expanding the company infrastructure to realize our vision," San Miguel said. "With the global environmental needs facing our industry and SGR's cleaner burning low-sulfur fuels, we see a very bright future for SGR. Think big, win the world."
About SGR Energy
Houston-based SGR Energy delivers high quality petroleum products at competitive market prices while creating maximum shareholder profits, and helping to positively impact global emissions with our cost-effective, and cleaner burning low-sulfur fuels. Website: www.sgrenergy.com
3 Ways Technology is Going to Shape the Oil and Gas Industry
Free to Download Today
Oil and gas operations are commonly found in remote locations far from company headquarters. Now, it's possible to monitor pump operations, collate and analyze seismic data, and track employees around the world from almost anywhere. Whether employees are in the office or in the field, the internet and related applications enable a greater multidirectional flow of information – and control – than ever before.