Whether it's a catastrophic event that affects lives, or a failure by damage mechanisms that affects finances, there's no question that reliability and safety is always top of mind for refinery personnel and integrity engineers. While traditional human-based inspections are still enacted across the United States, by using ML and robotics, operators can inspect more deeply, without risking lives, and with minimal service interruptions.
The Benefits of Robotics and Machine Learning
One of the largest developments to assist in industrial safety has been the implementation of robots during inspections.  Wall climbing robots perform non-destructive testing on tanks, vessels, piping and more. Using different inspection payloads, the robots can inspect for corrosion, cracking, pitting, and other forms of degradation. With continuous data capture, robots can collect 1,000x more information while also performing the inspection on average 10x faster than previous methods. The data collected can then be analyzed, verified, and confirmed by inspectors to ensure proper functionality as well as safety. 
By incorporating more robotics and ML into overall operations, not only will you have more data to monitor and increase operations for your benefit, but it also allows for easier integration of new technology or new safety guidelines. 
Comprehensive Inspection Prevents Failure
Butane Spheres, while important to the refinery ecosystem, tend to be difficult to inspect in times of measuring risks onsite. Making repair and maintenance decisions based on 1 UT reading per sqft from manual methods lack high grade levels of RBI and have thus become unreliable. Current technology has put dangerous rope access and extensive days of inspecting in the past.  A recent example of a successful robotic focused sphere project comes from Gecko Robotics. 
According to case studies on it's website, for a refinery in Texas, getting dense data on it's butane sphere without putting inspectors in danger was their top priority. Because of coverage, traditional inspections could not fulfill their needs. Therefore, Gecko Robotics was selected to perform a Rapid Ultrasonic Gridding (RUG) inspection using their TOKA robot platform in as little as 12 hours.
Inspection scope was to inspect all unobstructed areas of the sphere, while Gecko Robotics Inspection Team (GRIT) Level II NDT inspectors performed handheld inspections around nozzles and the support beam. For the 40.5' diameter sphere, Gecko was able to provide data-dense gridding at 178 readings per sqft, allowing the customer to plan and locate repairs needed immediately. Previous manual inspections gathered as little as 5K total readings for the entire surface area.
Upon completion of the inspection, 641,505 A-scan thickness readings were intuitively stitched together to visually display the sphere's interactive C-scan corrosion map. Using RUG methods and Gecko's TOKA inspection robot, the client was able to improve confidence in today's decisions, and establish a comprehensive baseline for future inspections.
This is just one example of how machine learning and robotics can help aid in the prevention of financial and physical disaster. By ensuring your team has a firm grip on all analytics through ML and robotics, you have a risk-free way to constantly monitor a positive future for your plant operations.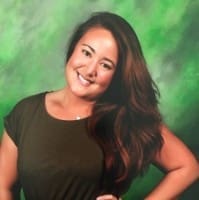 Samantha Link, Marketing Manager at Gecko Robotics, Inc. a robotic NDT inspection services company, based in Pittsburgh, PA, has worked in the robotic NDT space for the past 3 years. Before managing the Gecko brand, Sam led programs in the scientific, architecture, medical device, and consumer services industries with focuses in building brands through thought leadership and inbound events. Sam obtained her Bachelors of Science from Mercyhurst University. 
3 Ways Technology is Going to Shape the Oil and Gas Industry
Free to Download Today
Oil and gas operations are commonly found in remote locations far from company headquarters. Now, it's possible to monitor pump operations, collate and analyze seismic data, and track employees around the world from almost anywhere. Whether employees are in the office or in the field, the internet and related applications enable a greater multidirectional flow of information – and control – than ever before.