Supply chain disruptions, storage issues, rising demand and the ongoing impact of the COVID-19 pandemic have caused natural gas prices to skyrocket around the world.
After years of unusually inexpensive natural gas, prices in the U.S. have doubled. In Europe and Asia, prices have surged to record highs.
This is how the shortage will likely impact both fuel dealers and homeowners over the next few months — and steps both groups can take to handle soaring natural gas prices.
Natural Gas Price Spike Fueled by Global Energy Crunch
Already, "tankers are being diverted and manufacturers are slowing production" in preparation for both supply shortages and the rise in demand that will come with winter, according to the Wall Street Journal.
While the supply crunch is the worst in Europe and Asia, its effects have spilled over to the U.S. Here, the long-term impact of extreme weather has also limited supply. Gas wells in Texas froze in February as a result of intense snowstorms and hurricanes in the Gulf significantly disrupted natural gas operations there.
Experts believe that the crisis is only likely to get worse over the next few months.
Prices for other energy commodities are rising in a similar fashion. In early October 2021, U.S. crude oil prices climbed to a seven-year high of $81.50 a barrel — a year-over-year increase of nearly 120 percent.
Some industry observers believe that the U.S. may be spared from the worst of the global crisis — depending on how cold it gets this winter.
The Impact of a Natural Gas Shortage on Fuel Dealers
Natural gas prices are likely to rise another $3 to $4 per million BTU if the winter is average, according to a prediction from Robert Thummel, managing director at TortoiseEcofin. A milder winter may see lower price increases, and an intense winter could push prices into the double digits.
In areas with greater natural gas storage, price increases may not be felt as strongly.
Speaking with the Michigan-based Petoskey News-Review, Dan Brudzynski, vice president for gas sales and supply with DTE Energy, said that the company expects "the commodity cost of gas to our customers to be stable" through the 2021/2022 winter season. The impact of the supply crunch would only be truly felt later, in winter 2022/2023.
Other organizations are less optimistic. The National Energy Assistance Directors Association has forecasted that natural gas bills could be as much as 30 percent higher for consumers this winter, which would push the average cost to heat a home to $750, up from $572 over the same time period last year.
Market Conditions May Change Consumer Behavior
Energy numbers from this summer also suggest that consumers are struggling more than usual with heating and cooling costs. The Energy Assistance Association helped a record 1.2 million customers pay cooling bills this summer, up 46 percent from summer 2020. As unemployment assistance ends around the country, consumers may need even more assistance in paying energy bills.
Fuel dealers that provide propane should also prepare for spillover price increases to drive up the price of propane, as well.
In July, Vermont-based dealer Onsite Propane said it anticipated price increases of around $250 to $350 this winter. For the 20 percent of Vermont homes that rely on propane for heating, the price rise could be significant.
In any case, both fuel dealers and homeowners should prepare for continuing price increases. Fuel dealers may also face customers who can't afford rising natural gas prices. As a result, they may decrease their use of gas, request extensions or take advantage of payment plan options.
At the same time, the growing price of natural gas and new interest in green heating systems may push some homeowners to investigate alternative options for heating their homes — like heat pumps and solar heating systems. Adoption of these systems could impact demand somewhat.
How Homeowners and Fuel Dealers Can Prepare for Winter
Both fuel dealers and homeowners may also want to pay close attention to gas storage and heating equipment. Gas leaks and the malfunction of equipment like furnaces or storage tanks can be both a significant safety risk and raise the prices of gas bills.
Homeowners should be sure to follow their annual maintenance checklist and schedule furnace service as needed before winter. Simple repairs and replacements — like changing filters — can have a significant impact on furnace performance. As natural gas prices rise, these performance improvements can help to offset a rising heating bill.
Upgrading to a high-efficiency furnace, if possible, may also help homeowners to save on their gas bill without adopting an alternative heating system. Other upgrades, like the purchase of smart HVAC devices, could help to make a home or office more efficient, reducing heating costs further and providing a building owner with more control over their HVAC system.
When replacing components or installing new systems, an organization or homeowner's choice of material may be important. Reviewing the benefits of different materials and the options available may help businesses and individuals find more suitable replacement parts. Liquid silicone rubber (LSR) is a popular choice of material for flange seals, gas flow regulators and similar components. Replacing seals now could help to reduce the risk of leaks and damage.
Long-Term Price Trends for Natural Gas
Oil and gas activity is increasing in response to rising prices, though the supply response from the natural gas industry appears to be lagging behind demand.
Many firms predict, as a result, that natural gas prices will remain elevated well beyond this winter.
A full output recovery may help to ease the supply crunch after this winter. Around 47 percent of firms surveyed by the Kansas City Fed in Q3 2021 predicted that supply will return to pre-pandemic levels by 2022. Another 13 percent predicted full recovery in 2023. Just 7 percent expected recovery this year. All other respondents predicted that recovery would come after 2023.
Natural Gas Shortage Will Impact Fuel Dealers and Homeowners
Both homeowners and fuel dealers should prepare for rising prices and supply shortages this winter.
Taking steps now to reduce personal fuel use or improve home efficiency may help homeowners manage these higher prices. Planning to offer greater flexibility in customers or stocking up in advance may help fuel dealers manage this winter's supply crunch.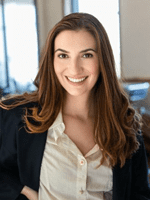 Emily Newton is the Editor-in-Chief of Revolutionized, an online magazine discussing the latest industry innovations and trends.
3 Ways Technology is Going to Shape the Oil and Gas Industry
Free to Download Today
Oil and gas operations are commonly found in remote locations far from company headquarters. Now, it's possible to monitor pump operations, collate and analyze seismic data, and track employees around the world from almost anywhere. Whether employees are in the office or in the field, the internet and related applications enable a greater multidirectional flow of information – and control – than ever before.