AUSTIN, Texas – Boosting its advocacy powers during these historic times, the Texas Alliance of Energy Producers (the Alliance) has hired Jason Modglin as its new President. He brings a wealth of regulatory and legislative experience to the position. For the past decade, Modglin has been at the forefront of the most pressing oil and natural gas policy issues facing Texas and the nation.
"The Alliance membership forms the backbone of the Texas oil and gas industry, bringing a dynamism and entrepreneurial spirit that fuels not just our engines but also our quality of life and economy," said Modglin. "I am honored to support their resiliency by joining the Alliance during this critical time and expanding our proven legislative and regulatory track record, thanks to our staff, board, and past leadership."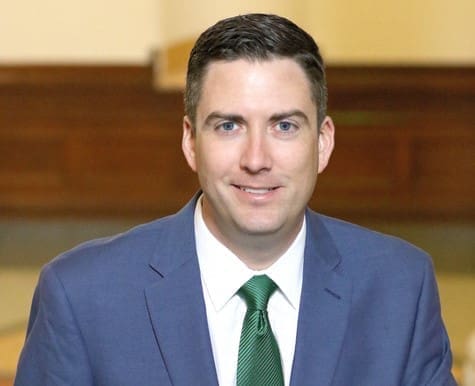 Modglin comes to the Alliance from the Texas Railroad Commission, where he served as director of public affairs for Commissioner Christi Craddick. Previously, he was chief of staff for House Energy Resources Chairman Drew Darby and a policy analyst for Texas Agriculture Commissioner Todd Staples.
Modglin's hiring follows the election of Cye Wagner as the new chair of the Alliance board of directors. An operator and petroleum engineer, she is the first woman to serve as chair in the Alliance's 90-year history. Along with Petroleum Economist and Executive Vice President Karr Ingham, the Alliance's leadership has experience in all facets of the industry.
"Jason Modglin is an outstanding choice to lead the Alliance, and that's why our board selected him unanimously as we strive to help our members through this difficult period and beyond," said Wagner. "His knowledge of legislative and regulatory policy will be invaluable as we continue to make Texas the greatest environment for oil and gas production in the world."
A native of Houston, Modglin holds a Master of Public Affairs degree from the Lyndon B. Johnson School of Public Affairs at The University of Texas at Austin and a Bachelor of Arts degree from Southwestern University in Georgetown, Texas.
About Texas Alliance of Energy Producers
The Texas Alliance of Energy Producers is the most knowledgeable and effective statewide oil and gas association in the nation. Serving more than 3,000 members, the Alliance provides a voice for sound U.S. energy policy. These individuals and organizations – from small independents to publicly traded companies – are the driving force behind the U.S. energy renaissance. Founded in 1930, the Alliance celebrates its 90th anniversary this year. For more information, visit https://www.texasalliance.org/ and @TexasAllianceEP.
3 Ways Technology is Going to Shape the Oil and Gas Industry
Free to Download Today
Oil and gas operations are commonly found in remote locations far from company headquarters. Now, it's possible to monitor pump operations, collate and analyze seismic data, and track employees around the world from almost anywhere. Whether employees are in the office or in the field, the internet and related applications enable a greater multidirectional flow of information – and control – than ever before.