Petroleum plays a dynamic role in energy, economic, and geopolitical issues worldwide.
Just this past week President Donald Trump told OPEC leaders meeting in Algiers to "get prices down" by increasing production, but they decided to maintain current levels because they are concerned about creating a surplus.
The president's own action of imposing sanctions against Iran, which is expected to take some 500,000 barrels of oil off the market daily, has put more pressure on possibly decreasing supplies and resulting in further increases in price.
Also, social and political problems in Venezuela, another OPEC member, create significant issues as its oil production continues to fall.
On the other hand, oil production in the U.S. has grown dramatically to more than 10 million b/d becoming the largest oil producer exceeding Saudi Arabia and Russia recently.
Oil production in Iraq and Libya has increased, too.
Oil prices worldwide exceeded $100 in 2014 when demand exceeded supplies. The market reacted by bidding down prices.  OPEC decided not to decrease production and within a year prices fell 50 percent and eventually hit $30 in early 2016.
OPEC agreed to cut roughly 1 million b/d, and Russia, who is not a member of OPEC, said it would cut about 600,000 b/d.
The production cuts worked and supplies decreased as demand increased. Prices rebounded to $80 this week on the Brent and $72 on New York Mercantile Exchange the highest price in four years.
With so many uncertainties, OPEC members were cautious about changing production levels currently.
"Our plan is to meet demand," Saudi Energy Minister Khalid Al-Falih said following the meeting on Sept. 20. "The reason Saudi Arabia didn't increase more is because all of our customers are receiving all of the barrels they want."
Saudi Arabia fears that demand will decline in the coming months, and OPEC will be forced to reduce production again.
However, the International Energy Agency believes that demand will decline only 100,000 b/d instead of OPEC's projection of 600,000 b/d in 2019.
Another unknown factor involves tariffs and the resulting economic fallout. Declines in the economy mean less demand for petroleum.
Petroleum markets are complicated. The full impact is impossible to gauge at this time, but traders are nervous.
Alex Mills is the former President of the Texas Alliance of Energy Producers. The opinions expressed are solely of the author.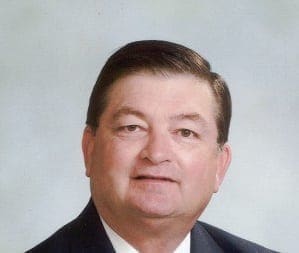 Alex Mills is the former President of the Texas Alliance of Energy Producers. The Alliance is the largest state oil and gas associations in the nation with more than 3,000 members in 305 cities and 28 states.
3 Ways Technology is Going to Shape the Oil and Gas Industry
Free to Download Today
Oil and gas operations are commonly found in remote locations far from company headquarters. Now, it's possible to monitor pump operations, collate and analyze seismic data, and track employees around the world from almost anywhere. Whether employees are in the office or in the field, the internet and related applications enable a greater multidirectional flow of information – and control – than ever before.