The demand for crude oil and natural gas around the world has created upward pressure on prices even though production is rising.
Crude oil in the U.S. is approaching record levels, outpacing Saudi Arabia and Russia, the other leading producing countries.
The U.S. Energy Information Administration (EIA) expects U.S. crude oil production to surpass 12.9 million barrels per day for the first time in late 2023 and to exceed 13 million barrels per day in early 2024, according to its monthly Short-Term Energy Outlook (STEO) released this week. EIA forecasts U.S. crude oil production to average 12.8 million barrels per day in 2023, which is 200,000 barrels per day more than in its July forecast.
EIA expects sustained global demand for petroleum products will continue to rise.
The Brent crude oil price (which is on the international exchange based in London) was near $75 per barrel at the beginning of July and increased throughout the month to surpass $86 per barrel on August 4, EIA stated. EIA forecasts the Brent crude oil price to increase for the rest of 2023 and to approach $90 per barrel in late 2023.
West Texas Intermediate (WTI) traded on the New York Mercantile Exchange generally follows the Brent price but ranges $3 to $5 per barrel less than Brent. WTI closed on Wednesday at $84.
EIA forecasts U.S. regular gasoline prices will average about $3.63 per gallon for the rest of 2023, an increase from its previous forecast of $3.27 per gallon.
EIA believes global liquid fuels production will increase by 1.4 million barrels per day (b/d) in 2023, even though Saudi Arabia, the world's largest oil exporter, has reduced production by an estimated 1 million b/d. Non-OPEC production will increase by 2.1 million b/d in 2023, which is partly offset by a drop in OPEC liquid fuels production. In 2024, global production will increase by 1.7 million b/d, with 1.2 million b/d coming from non-OPEC countries. Non-OPEC production growth in the forecast is led by the United States, Brazil, Canada, Guyana, and Norway, EIA said.
Electricity consumption in the U.S. will reach near-record levels of electricity consumption this year. EIA estimates about 388 billion kilowatt-hours of electricity was consumed in the United States during July, about equal to the record for monthly U.S. consumption set in August 2022. Natural gas is the primary fuel used to generate electricity.
Associated natural gas production growth in the Permian Basin, driven by higher oil prices, has supported U.S. dry natural gas production in 2023 despite a decline in natural gas prices. EIA expects production to average about 104 billion cubic feet per day (Bcf/d) through the end of 2024, which will be another production record by the U.S. oil and gas industry.
Alex Mills is the former President of the Texas Alliance of Energy Producers.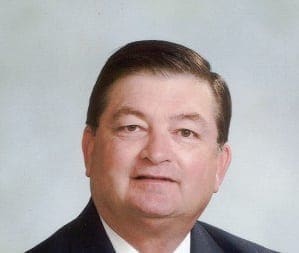 Alex Mills is the former President of the Texas Alliance of Energy Producers. The Alliance is the largest state oil and gas associations in the nation with more than 3,000 members in 305 cities and 28 states.
3 Ways Technology is Going to Shape the Oil and Gas Industry
Free to Download Today
Oil and gas operations are commonly found in remote locations far from company headquarters. Now, it's possible to monitor pump operations, collate and analyze seismic data, and track employees around the world from almost anywhere. Whether employees are in the office or in the field, the internet and related applications enable a greater multidirectional flow of information – and control – than ever before.