Demand is up, supplies questionable, and price "remains highly uncertain."
That summarizes the Energy Information Administration's (EIA) short-term market forecast for petroleum products released this week.
"We expect to see demand for travel to increase, which drives our forecast for record consumption of petroleum products," said EIA Administrator Joe DeCarolis. "The petroleum market remains highly uncertain, so we will continue monitoring developments and tracking supply and demand dynamics."
EIA forecast Brent crude oil price, which is traded on the international exchange, will average $79 per barrel during the second half of 2023 and $84 during 2024. Brent closed on Wednesday at $76.89, and West Texas Intermediate closed at $72.49.
EIA believes global oil inventories will decline slightly during the remainder of this year primarily because of Saudi Arabia's announcement on June 4 that it will reduce production by 1 million barrels per day (b/d) beginning July. OPEC+ produces about 40 percent of the world's oil supplies (40 million b/d). Saudi Arabia produces about 10 million b/d.
This is the second cut this year. Saudi Arabia and Russia said they would reduce production by 1.6 million b/d in April. Market analysts question the validity of Russia's production because Russia dumps huge volumes of cheaper crude to get around sanctions placed by the U.S. on other countries.
EIA forecasts global liquids fuels consumption will rise by 1.6 million b/d in 2023 from an average of 99.4 million b/d last year. Consumption will grow by an additional 1.7 million b/d in 2024. Most of this growth comes from non-OECD countries.
EIA's forecast assumes U.S. GDP growth of 1.3 percent in 2023 and 1.0 percent in 2024, which is down from last month's forecast of 1.6 percent in 2023 and 1.8 percent in 2024, based on the S&P Global macroeconomic model for the U.S. economy and our energy price forecasts. Lower GDP growth reduces total U.S. energy consumption in both years compared with last month's forecast.
EIA expects demand for diesel fuel to decline, but overall liquid fuel consumption in the U.S. should increase, driven by factors mostly unrelated to forecasts for economic growth. Consumption growth in 2023 is led by gasoline and jet fuel, which continue to increase from a pandemic-related decline in demand. Propane and ethane consumption will be the main drivers of growth in 2024.
"U.S. dry natural gas production in our forecast averages almost 103 billion cubic feet per day (Bcf/d) in the second half of this year, down slightly from our estimate of about 104 Bcf/d on average during April and May," EIA said.
EIA expects natural gas prices to increase. The Henry Hub spot price in EIA's forecast averages almost $2.90 per million British thermal units (MMBtu) in the second half of 2023, up from the realized May average of $2.15/MMBtu. The natural gas price at the Henry Hub in our forecast rises by almost 30 percent in 2024 compared with 2023 to an average of about $3.40/MMBtu.
Alex Mills is the former President of the Texas Alliance of Energy Producers.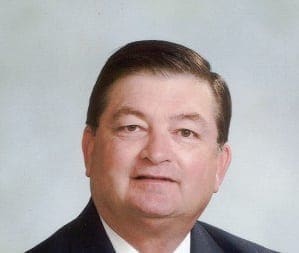 Alex Mills is the former President of the Texas Alliance of Energy Producers. The Alliance is the largest state oil and gas associations in the nation with more than 3,000 members in 305 cities and 28 states.
3 Ways Technology is Going to Shape the Oil and Gas Industry
Free to Download Today
Oil and gas operations are commonly found in remote locations far from company headquarters. Now, it's possible to monitor pump operations, collate and analyze seismic data, and track employees around the world from almost anywhere. Whether employees are in the office or in the field, the internet and related applications enable a greater multidirectional flow of information – and control – than ever before.