Three years ago natural gas became the largest source of electric generation in the U.S.  In 2017, natural gas increased its lead as coal continued its slide downward, according to a new report issued by the Energy Information Administration (EIA) on Tuesday.
Overall, total U.S. net electricity generation declined 1.5 percent, and natural gas fell 7.7 percent as about 4 gigawatts of natural gas-fired capacity was retired in 2017, EIA's Electric Power Monthly report stated.
"However, more natural gas capacity was added than retired, widening natural gas's lead as the largest source of generating capacity in the United States," the report noted. "About 9.3 gigawatts of new natural gas-fired generating capacity came online during 2017, 8.2 gigawatts of which were combined-cycle units."
Coal declined 2.5 percent from 2016. "Coal-fired generation accounted for more than half of the electric capacity retired in 2017, with 6.3 gigawatts of the 11.2 gigawatt total," according to the report. "For the first year in at least a decade, no new coal-fired generators were added."
Wind was a big winner last year. Wind made up 6.3 percent of total net generation.
Utility-scale solar increased, too, making 1.3 percent of total net generation by adding 4.7 gigawatts of utility-scale solar photovoltaic systems in 2017.
Natural gas has been increasing its share of the market since 2005 as technology advancements, price and environmental considerations have given it an advantage over long-time rival coal.
Natural gas-fired combined-cycle units accounted for 53 percent of the 449 gigawatts of total U.S. natural gas-powered generator capacity in 2016, according to EIA. Under current natural gas and coal market conditions in many regions of the country, combined-cycle generating units are often used as baseload generation, which operate throughout the day.
EIA points out that the capacity-weighted average age of U.S. natural gas power plants is 22 years, which is less than hydroelectric (64 years), coal (39) and nuclear (36).
Texas, the leading producer of natural gas, also has the most natural gas-fired capacity of any state, with 69 gigawatts, or 15 percent of the national total. California and Florida each have about 40 gigawatts of natural gas-fired capacity.
U.S. natural gas production has increased about 40 percent since 2005 from roughly 50 billion cubic feet per day (bcf/d) to more than 70 bcf/d.  The large increase in production has allowed exports to increase, too.
"The United States exported more natural gas than it imported in 2017, marking the first time since 1957 that the United States has been a net natural gas importer," EIA stated.
Alex Mills is the former President of the Texas Alliance of Energy Producers. The opinions expressed are solely of the author.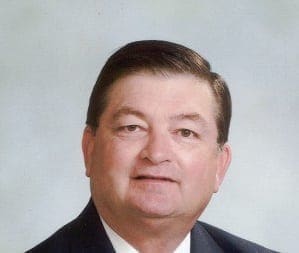 Alex Mills is the former President of the Texas Alliance of Energy Producers. The Alliance is the largest state oil and gas associations in the nation with more than 3,000 members in 305 cities and 28 states.
3 Ways Technology is Going to Shape the Oil and Gas Industry
Free to Download Today
Oil and gas operations are commonly found in remote locations far from company headquarters. Now, it's possible to monitor pump operations, collate and analyze seismic data, and track employees around the world from almost anywhere. Whether employees are in the office or in the field, the internet and related applications enable a greater multidirectional flow of information – and control – than ever before.