Crude oil prices declined again this week as more questions arose regarding supply and demand.
One thing is certain: oil production in Texas and the U.S. continued to increase. Texas oil production rose 1 million barrels per day (b/d), or 29.9 percent, over last year, and U.S. oil production rose 18.8 percent to 10.964 million b/d.
The increase in U.S. oil production has contributed to a 6.3 million barrel increase in oil inventories. It was the sixth consecutive week stocks rose to 422 million barrels, but still 34 million barrels less than the same period in 2017.
Mixed economic information internationally contributed to the confusion.
The Wall Street Journal reported Wednesday that UBS analysts expect oil demand growth to slow in 2019 because of higher prices and weaker economic growth. "Earlier this month, both the International Energy Agency and the Organization of Petroleum Exporting Countries lowered their global demand growth estimates for this year and next," the story stated.
Bloomberg reported that Saudi Energy Minister Khalid Al-Falih said it has already boosted oil production to 10.7 million b/d, near an all-time high. Some believe the kingdom's maximum capacity could be as high as 12 million b/d.
"We will meet any demand that materializes," Al-Falih said at the country's signature investment conference, which is being overshadowed by an international outcry over the killing of Saudi government critic Jamal Khashoggi, according to Bloomberg.
Al-Falih said oil and gas expansion will remain a priority, and it plans to partner in liquefied natural gas projects abroad and start trading LNG in the future. Global gas consumption is growing, he said, and oil demand will reach 120 million b/d in 30 years from 100 million currently, according to Bloomberg's report.
He revealed that Saudi Arabia and other members of OPEC, including non-member Russia, will form a new organization called OPEC+ in December with the goal of maintaining stable supplies.
OPEC members produced 32.4 million b/d last month, about 740,000 bpd less than the level in December 2016, according to data compiled by Bloomberg.
The outlook for next year is "very unpredictable" in terms of both supply and demand, Al-Falih said.
The Energy Information Administration (EIA) also reported on market uncertainty in its Short-Term Energy Outlook issued Wednesday. It listed U.S. withdrawal from the Joint Comprehensive Plan of Action, the re-imposition of sanctions on Iran, and the potential responses from OPEC as factors that "pose significant uncertainty to the (EIA) forecast" of $75 per barrel average price in 2019 for Brent crude oil and a spread of $4 for West Texas Intermediate.
EIA forecasts that OPEC spare production capacity will average 1.6 million b/d in 2018 and will fall to 1.3 million b/d in 2019, down from 2.1 million b/d in 2017 and lower than the 10-year (2008–2017) average of 2.3 million b/d. "This decline creates a market with relatively low spare capacity at the same time Iran and Venezuela are forecast to experience production declines," EIA stated.
Alex Mills is the former President of the Texas Alliance of Energy Producers. The opinions expressed are solely of the author.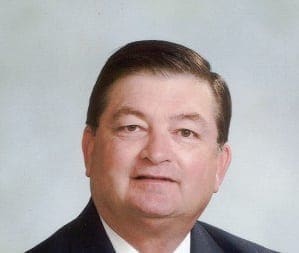 Alex Mills is the former President of the Texas Alliance of Energy Producers. The Alliance is the largest state oil and gas associations in the nation with more than 3,000 members in 305 cities and 28 states.
3 Ways Technology is Going to Shape the Oil and Gas Industry
Free to Download Today
Oil and gas operations are commonly found in remote locations far from company headquarters. Now, it's possible to monitor pump operations, collate and analyze seismic data, and track employees around the world from almost anywhere. Whether employees are in the office or in the field, the internet and related applications enable a greater multidirectional flow of information – and control – than ever before.