While the surprise announcement of oil production cuts of 1.66 million barrels per day from OPEC+ members sent prices soaring on international markets this week, the price of natural gas in the U.S. has dropped to unusually low levels.
Just before OPEC+ members were scheduled to meet on Monday, April 3, the group announced the production cuts surprising those in attendance who were expecting the group to continue without changes.
Crude oil prices on the international exchange for Brent crude rose to $85.73 and to $81.41 on the NYMEX. Last week WTI was trading at an average of $69.
Meanwhile, the spot price for natural gas dropped to $2 per million British Thermal Units (mmBtu).
"U.S. natural gas prices are at the lowest levels in almost 3 years as mild weather and the oil industry's drilling spree have created a perfect storm, with associated gas accounting for roughly a third of natural gas output," OilPrice.com stated. Associated gas is produced from oil wells, and oil production in the U.S. is at record highs as is natural gas production.
Natural gas storage is 21% higher than the 5-year average for this time of year, OilPrice.com noted.
Oil production cuts include 500,000 barrels per day previously announced by Russia and 1.16 from other member countries with Saudi Arabia making the largest cut.
"The move to reduce supply is fairly odd," according to an analysis from ING, a global financial services corporation, as reported by World Oil magazine.
"Oil prices have partly recovered from the turmoil seen in financial markets following developments in the banking sector," the analysis from Warren Patterson, ING Head of Commodities Strategy, stated.
"Meanwhile, oil fundamentals are expected to tighten as the industry moves through the year. Prior to these cuts, ING was already expecting the oil market to see a fairly sizeable deficit over the second half or 2023. Clearly, this will be even larger now," Patterson stated.
"A tighter market means that we now expect higher oil prices. Before the announcement, we were forecasting Brent to average $97 per barrel over second half 2023. However, we now expect the market to average $101 per barrel over this period," he stated.
Patterson points out there could be twists and turns to his projection. "There are clear risks to this view," he said. "The most important being the demand outlook. At the moment, global oil demand is forecast to grow by around 2 million b/d in 2023. A significant amount of this growth is concentrated in China (close to 50%), so naturally this is a risk, given a substantial amount of demand growth hinges on one country."
He also notes the possibility of central banks around the world tightening monetary policy leading to a stronger-than-expected slowdown later in the year.
Alex Mills is the former President of the Texas Alliance of Energy Producers.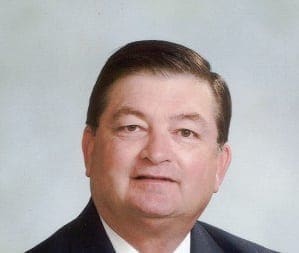 Alex Mills is the former President of the Texas Alliance of Energy Producers. The Alliance is the largest state oil and gas associations in the nation with more than 3,000 members in 305 cities and 28 states.
3 Ways Technology is Going to Shape the Oil and Gas Industry
Free to Download Today
Oil and gas operations are commonly found in remote locations far from company headquarters. Now, it's possible to monitor pump operations, collate and analyze seismic data, and track employees around the world from almost anywhere. Whether employees are in the office or in the field, the internet and related applications enable a greater multidirectional flow of information – and control – than ever before.