Over the last 15 years, the adoption of digital oilfields has gained impetus due to advancements in technologies for sensing, automation, connectivity and data analytics, according to GlobalData, a leading data and analytics company.
Digital oilfield is a concept that combines business process management with digital technologies to automate workflows for maximizing productivity, reducing costs, and minimize the overall risks associated with oil and gas operations. It is designed to transform the upstream sector by converging operational technology with information technology to enable the creation of a 'digital twin' that replicates the performance of an oilfield on a computer.
The company's latest thematic report: 'Digital Oilfield' discusses how the global oil and gas industry is gearing up to adopt digital oilfields to improve competitiveness and sustainability.
GlobalData's thematic research, which examines the contribution of oil and gas companies, and technology and automation providers in enabling the development of digital oilfield technologies, identifies multinational oil and gas companies, such as BP, Shell, Chevron and Equinor, as the leaders in the digital oilfield space. The research also identifies oilfield service providers, such as Schlumberger, Halliburton, Baker Hughes and Weatherford among the leading players in this space.
Ravindra Puranik, Oil & Gas Analyst at GlobalData, comments: "A comprehensive implementation of digital oilfield can assist oil and gas companies in increasing operational efficiency, and facilitates production optimization, collaboration, data integration, decision support, and workflow automation."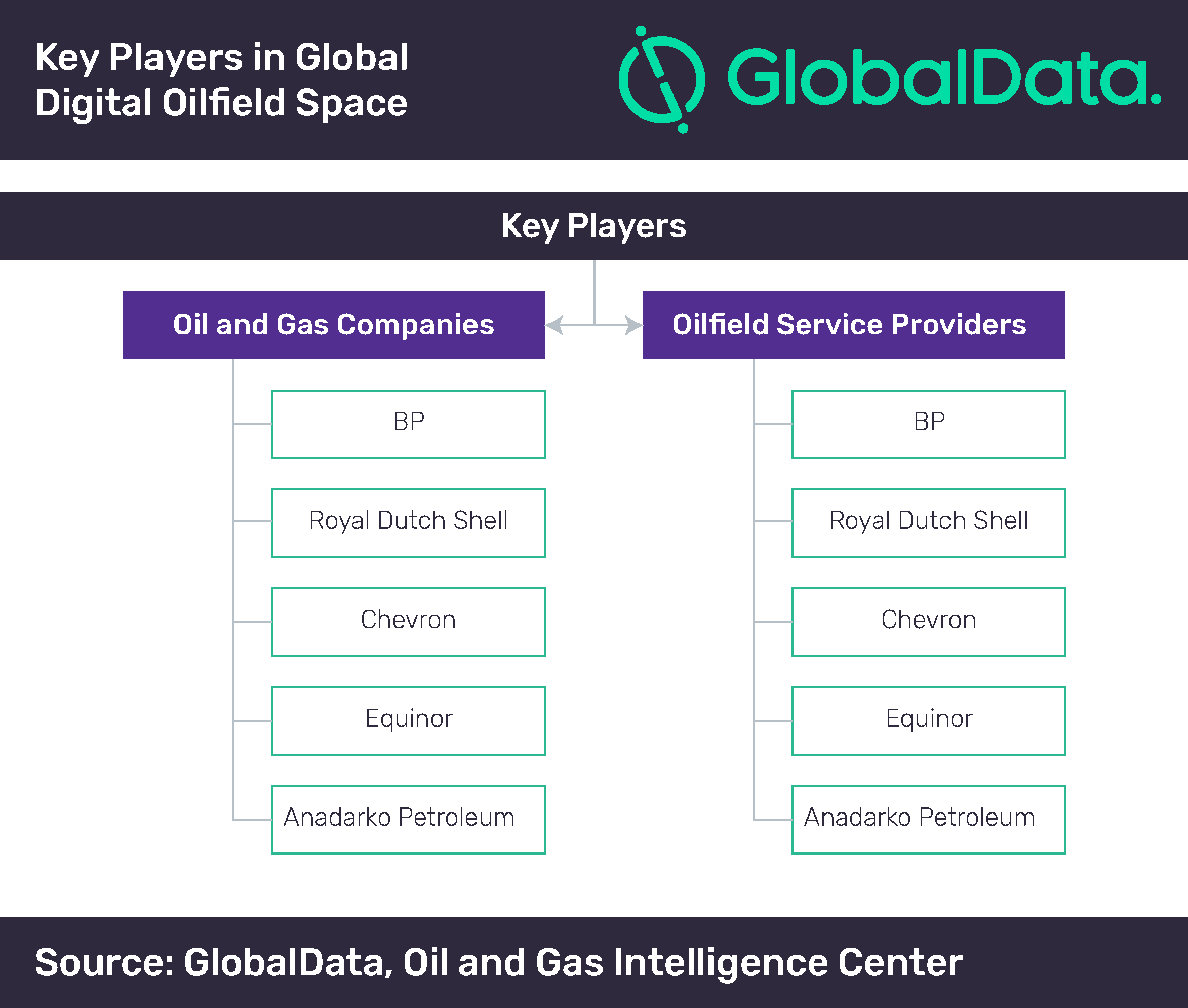 Nevertheless, lack of well-defined processes and workflows, and the shortage of digital-ready workforce are hindering the adoption of digitalization in the oil and gas industry.
Puranik concludes: "Dependence on legacy systems and remotely scattered oil and gas fields are further complicating data-capture from all producing assets. As a result, a full-fledged enterprise-wide deployment of digital oilfield is still a long way from realization. Nevertheless, even with the current scale of deployment, oil and gas companies have managed to achieve productivity gains through improved reservoir understanding, remote monitoring of operations and with logistics and supply chain optimization."
About GlobalData
4,000 of the world's largest companies, including over 70% of FTSE 100 and 60% of Fortune 100 companies, make more timely and better business decisions thanks to GlobalData's unique data, expert analysis and innovative solutions, all in one platform. GlobalData's mission is to help our clients decode the future to be more successful and innovative across a range of industries, including the healthcare, consumer, retail, technology, energy, financial and professional services sectors.
3 Ways Technology is Going to Shape the Oil and Gas Industry
Free to Download Today
Oil and gas operations are commonly found in remote locations far from company headquarters. Now, it's possible to monitor pump operations, collate and analyze seismic data, and track employees around the world from almost anywhere. Whether employees are in the office or in the field, the internet and related applications enable a greater multidirectional flow of information – and control – than ever before.