Crude oil production in the U.S. continues to push higher approaching the mythical 10-million-barrels-per-day mark, a level that has never been achieved.
The rise in production has resulted in a decline in the price of oil and gasoline.
The Energy Information Administration (EIA) reported this week U.S. oil production reached 9.78 million barrels per day (b/d), and the American Petroleum Institute (API) said production increased to 9.707 million b/d.  Oil production in January averaged 8.9 million b/d, and has never reached 10 million b/d.
Crude oil futures for January delivery on the NYMEX on Wednesday settled at $56.60 per barrel, the lowest price in a week.
RBOB gasoline for January delivery closed at $1.6467 per gallon, the lowest settlement price since Oct. 19.
A drop in OPEC's crude output to a 6-month low and sizable a decline in weekly U.S. crude supplies offered support to prices, but the reports also fed concerns over rising U.S. crude production.
Even though EIA reported that domestic crude supplies fell by 5.1 million barrels for the week ended Dec. 8 and API reported a drop of 7.4 million barrels, gasoline stockpiles rose 5.7 million barrels, indicating strong refinery runs.
OilCoin?
 A group of investors announced on Monday they will introduce a new cryptocurrency based on oil reserves, called OilCoin, which is similar to Bitcoin.
The group is composed of banking and technology managers and former U.S. regulatory commissioners.  They say OilCoin will be the world's first regulatory compliant cryptocurrency backed by a physical asset, oil reserves.
OilCoin's public token sale, also known as the initial coin offering (ICO), is expected to begin in January 2018, according to news release.
The aim of the OilCoin is to tokenize barrels of oil, where each token will represent the value of one barrel, and provide users with a meaningful safe haven from cryptocurrency volatility, the team launching the digital currency said. "The price of an OilCoin token will approximate and move in tandem with the price of a single barrel of crude oil. As demand for OilCoin causes the price of a single OilCoin to rise above the price of a barrel of oil, additional OilCoin will be issued and the proceeds will be invested in additional oil reserves," said OilCoin co-founder Darius Brooks, formerly with private equity firm TPG. The team also includes Bart Chilton, former Commissioner at the Commodity Futures Trading Commission (CFTC) between 2007 and 2014.
OilCoin will comply with U.S. laws and regulations and will be suitable for global institutional and retail users, the team noted. According to the OilCoin project proponents, the fact that the digital currency will be backed by oil reserves, and that it will comply with the U.S. securities and commodities laws will address the criticism that cryptocurrencies have been receiving from prominent figures in finance, commerce, and government regulation.
Meanwhile, the Bitcoin craze continues and Chicago-based Cboe Global Markets launched trade in bitcoin futures on Sunday in what is the first exposure to a regulated mainstream exchange for bitcoin investors.
Alex Mills is the former President of the Texas Alliance of Energy Producers.  The opinions expressed are solely of the author.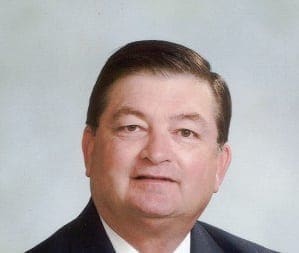 Alex Mills is the former President of the Texas Alliance of Energy Producers. The Alliance is the largest state oil and gas associations in the nation with more than 3,000 members in 305 cities and 28 states.
3 Ways Technology is Going to Shape the Oil and Gas Industry
Free to Download Today
Oil and gas operations are commonly found in remote locations far from company headquarters. Now, it's possible to monitor pump operations, collate and analyze seismic data, and track employees around the world from almost anywhere. Whether employees are in the office or in the field, the internet and related applications enable a greater multidirectional flow of information – and control – than ever before.