Just two days after President Trump proclaimed the end of the federal government's war on energy produced in the U.S., the Department of Energy's Energy Information Administration announced domestic crude oil production has reached record levels.
He also boasted about his aggressive deregulation agenda during his State of the Union address to a joint session of Congress  Tuesday.
"We have ended the war on American energy, and we have ended the war on beautiful, clean coal," Trump proclaimed.
The EIA reported Thursday U.S. crude oil production reached 10.038 million barrels per day (b/d) in November 2017.. November's production is the first time since 1970 that monthly U.S. production levels surpassed 10 million b/d and the second-highest U.S. monthly oil production value ever, just below the November 1970 production of 10.044 million b/d.
Texas led the way with a record high 3.89 million b/d, followed by North Dakota at 1.18 million b/d. Production in the Federal Gulf of Mexico reached 1.67 million b/d, up 14% from the October 2017 level as the region recovered from Hurricane Nate.
"U.S. crude oil production has increased significantly over the past 10 years, driven mainly by production from tight rock formations including shale and other fine-grained rock using horizontal drilling and hydraulic fracturing to improve efficiency," EIA stated in its monthly report.
EIA estimates of crude oil production from tight formations in November 2017 reached 5.09 million b/d, surpassing a previous high of 4.70 million b/d in March 2015. These formations also produce considerable volumes of natural gas associated with the crude oil.
Liquid production—both crude oil and condensate—from tight rock currently accounts for about 51% of total production. A decade ago, in November 2008, production from tight formations accounted for only 7% of total U.S. production. Non-tight oil production has been mostly constant over the previous decade. EIA stated.
Trump's Environmental Protection Agency (EPA), Interior Department and other agencies have aggressively worked to roll back or change Obama-era rules, in the name of increasing use and production of domestic energy.
"We are now, very proudly, an exporter of energy to the world," Trump said and was interrupted by applause.
The U.S. oil and natural gas industry has accomplished a complete reversal, which enhances the U.S. economy and national energy security as it competes with other markets worldwide.
Alex Mills is the former President of the Texas Alliance of Energy Producers. The opinions expressed are solely of the author.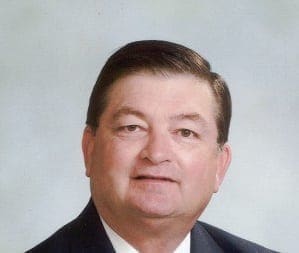 Alex Mills is the former President of the Texas Alliance of Energy Producers. The Alliance is the largest state oil and gas associations in the nation with more than 3,000 members in 305 cities and 28 states.
3 Ways Technology is Going to Shape the Oil and Gas Industry
Free to Download Today
Oil and gas operations are commonly found in remote locations far from company headquarters. Now, it's possible to monitor pump operations, collate and analyze seismic data, and track employees around the world from almost anywhere. Whether employees are in the office or in the field, the internet and related applications enable a greater multidirectional flow of information – and control – than ever before.