BROUSSARD, La. – Wellsite Fishing and Rental Services, LLC ("Wellsite"), a leading provider of drilling and completion rental equipment, is now utilizing the IQ Scan technology suite for streamlining asset management.

IQ Scan Technology, LLC's innovative solution for durable asset tracking combines a 2D laser-engraved coding system with a secure cloud-based software suite to deliver a comprehensive asset management solution. The powerful package provides enterprises with crucial data to make key decisions and gain critical insights into the usage and life of their durable assets from cradle-to-grave.
The IQ Scan technology suite features IQ Scan Field, which utilizes ubiquitous mobile technology for scanning, tracking and reporting of durable assets; IQ Scan Desk, which provides the reporting features for tracking an asset; and IQ Scan Web, a web-based solution for tracking and reporting on assets in the field.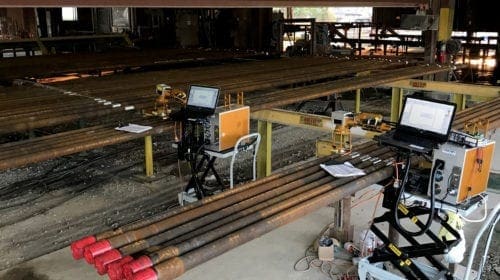 Kirby Arceneaux, chairman and CEO, Wellsite, said, "As well as providing the ability to monitor wear on tubulars after each use, with new data loaded after each inspection, the IQ Scan solution enables users to know the entire history of the asset and its use in the field. The innovative 2D laser technology means that assets are etched with a durable Universally Traceable Asset Code (UTAC) that can withstand the rigors of the field, and information can be quickly and accurately obtained about the asset."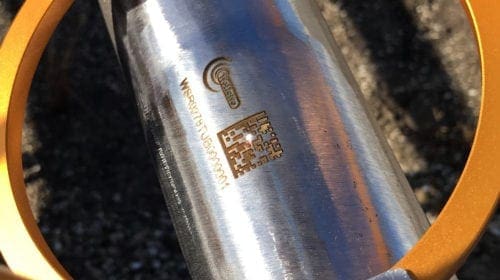 Glen Clark, CEO of IQ Scan, said, "We are excited to deploy IQ Scan's technology with Wellsite. Companies like Wellsite, who manage large numbers of durable assets, are well positioned to benefit from our technology-driven solution. The IQ Scan technology suite improves both the speed and accuracy for tracking these assets in the field."
About Wellsite Fishing and Rental Services, LLC
Wellsite Fishing and Rental Services, LLC is a comprehensive rental equipment provider for the drilling and completion sectors of the oil and gas industry. The company provides tubing and associated equipment, specialty trailers, cooling and heating trailers, automated slips, and additional rental equipment. The company provides cost-effective solutions for its customers throughout North America and is supported by a strong operations team with more than 100 years of collective experience in the oil and gas service business.
For more information, visit www.wellsitefishingandrentals.com.
3 Ways Technology is Going to Shape the Oil and Gas Industry
Free to Download Today
Oil and gas operations are commonly found in remote locations far from company headquarters. Now, it's possible to monitor pump operations, collate and analyze seismic data, and track employees around the world from almost anywhere. Whether employees are in the office or in the field, the internet and related applications enable a greater multidirectional flow of information – and control – than ever before.